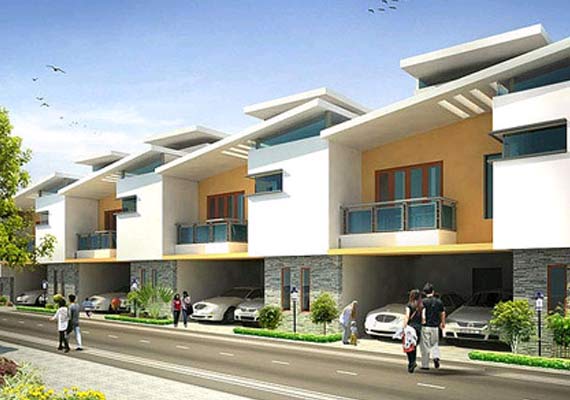 New Delhi: Even today, a majority of Indians still find it hard to fulfill the desire to own a home. Surprisingly, this is a decade when luxury items like LED TVs and smartphones are becoming affordable and housing is getting more and more expensive.
Many people in India still live in below average standard homes. This does not mean that the average income of Indians is reducing, but only that housing prices have been increasingly exponentially. There is a huge gap between supply and demand and people have fewer choices when it comes to living standards.  
In some case, people have to queue up and take part in lotteries to have homes allotted to them. According to the Ministry of Housing and Urban Poverty Alleviation, affordable housing constitutes living units for which the equated monthly installments (EMIs) should not exceed 40% of the owner's gross monthly household income. However, even homes priced between Rs. 20-40 lakh are also often referred to as 'affordable' by developers. 
Whatever the exact definition of 'affordable housing' may be, the main concern is that there is a huge shortage of supply in this segment. 80% of this shortage is still concentrated in the economically weaker section (EWS) of the Indian population. If the current backlog is maintained, then by 2020 the country will be facing an extra demand for more than 30 million additional homes.  
According to the 12th 5-year plan (2012 – 2017), the housing shortage in India has reduced to 18.78 million. However, the data collection is questionable and government departments continue to argue on the exact figure Also, it is not just the income of the EWS that seems to be a deterrent factor here. Land prices, financial and regulatory concerns and other factors also play a big role in the problem. 
Today, land is not an easily available asset in India. In most cases, acquisition of a plot for housing development is a cumbersome, time-consuming and highly expensive process. With increasing population and rising urban density, the demand for land has also seen an exponential rise. The shortage has also been contributed to by poor municipal, state and central regulations.  
Land prices are higher than the rate which is compatible with the development of mass real estate development – read affordable housing. There also has been an increase in the cost of construction, directly reflecting in the housing prices. Another problem is the lack of infrastructure. Developers are bringing out projects in peri-urban locations to keep the housing cost down, but these locations are generally unattractive based on lack of public transportation and increasing pollution in these areas. 
The majority of Indian home seekers are workers moving into cities and looking for housing that would be compatible with their starting incomes. The ones from the economically weaker sections look for properties that provide access to public transport, water and power supply systems, sewage treatment lines and other conveniences.  
In this respect, they are no different from home buyers from the middle or upper middle class. Why should they be? These are the basic things that any home buyer would look for. 
No matter what measures are proposed by the government of self-governing bodies of real estate developers, they will not be able to reduce the figure of housing deficit if they do not start catering to the EWS-generated demand. The bulk of the existing shortage of homes remains squarely in the genuinely affordable housing sector. No amount of supply in housing units costing above Rs. 20 lakh is going to make any difference – in fact, supply priced above this will just add to the oversupply that we are seeing in most cities.    
Sachin Agarwal, CMD – Maple Shelters