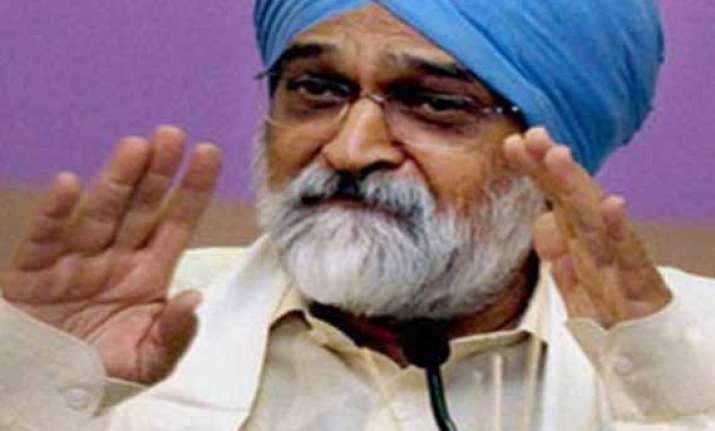 New Delhi: Stressing on the need to bring in GST, Ahluwalia said economists widely believe that it not only helps improve the fiscal situation, but also boosts the efficiency of the entire system.
"I am quite hopeful that at the end of the elections, whichever government comes to power, it will be in a position to get moving on some of the major reforms, one of which is GST," Ahluwalia said at an event in Delhi.    
GST, the proposed new indirect tax regime, will replace existing state and federal levies such as excise duty, service tax and value-added tax (VAT). GST has missed several deadlines for its roll-out due to differences between the states and the Centre over the contentious issue of revenue sharing.    
Ahluwalia termed the present slow growth rate a short-term phenomenon and assured that India can grow at 7-8 percent. "My view is that the current slow growth rate represents a short-term aberration... I will say that, for India, the sustainable growth rate is between 7-8 percent," he said.    
"The macroeconomics can be put right, which is not absolutely right at the moment but is getting better," he said. Suggesting steps needed for accelerating growth, Ahluwalia batted for speedy regulatory approval for the large projects.     
"We have to proceed with acceleration of implementation of the large projects through improved regulatory system, and I think that's happening," he said. He added that there is a need to look at the financial constraints which are affecting Indian banks and hoped that RBI was studying that.