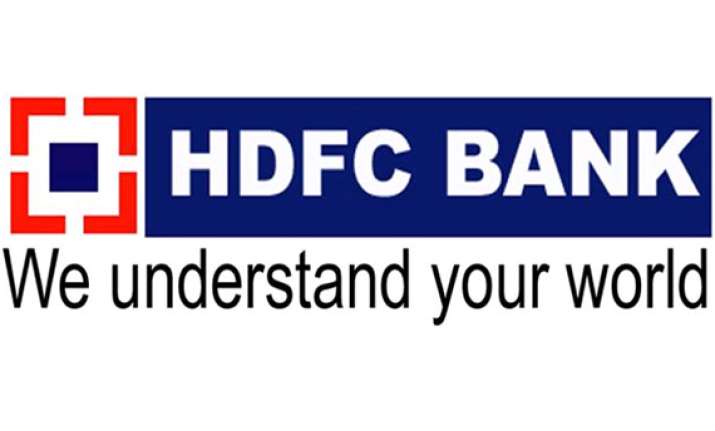 Mumbai: Hit by higher effective tax rate, private sector HDFC Bank today reported its decade's lowest profit growth of 23.1 per cent at Rs 2,326.5 crore for the January-March period of 2013-14.
HDFC Bank had earned a reputation for delivering over 30 per cent profit growth for 37 straight quarters in the past 10 years (40 quarters).
This is for the third straight quarter HDFC Bank's profit  growth is falling below its targetted 30 per cent.  For the October-December period, the bank's profit growth was 25 per cent at Rs 2,326 crore. In the preceding quarter, the rise was 27 per cent at Rs 1,982 crore.  "What has caused a lower growth rate in the bottom-line, certainly for this quarter and every single quarter in the past financial year, has been the higher effective tax rate," Sukthankar told reporters.
He said profit before tax grew 31 per cent to Rs 3,493.2 crore, while the change in the effective tax rate, which has grown to 33.4 per cent as against 29 per cent in year-ago quarter, crimped the profit.
He also attributed the slip to an additional surcharge of1.5 per cent introduced in the last budget.
The key net interest income  (interest earned less interest expended) grew 15.3 per cent to Rs 4,952.6 crore on a healthy credit growth, while the non-interest income was up by only 11 per cent to Rs 2,001.4 crore on sluggishness in the third-party sales.
Sukthankar attributed the lower-than-expected fee income to the loss of appetite of investors in the insurance and mutual funds products, coupled with regulatory actions on the fees front.
The bank was able to expand net interest margin, keyprofit gauge, by 0.16 per cent to 4.4 per cent on an uptick in the low-cost current and saving account deposits and deployment of the USD 3.4 billion deposits raised from overseas in September through November under the special RBI window, he said.