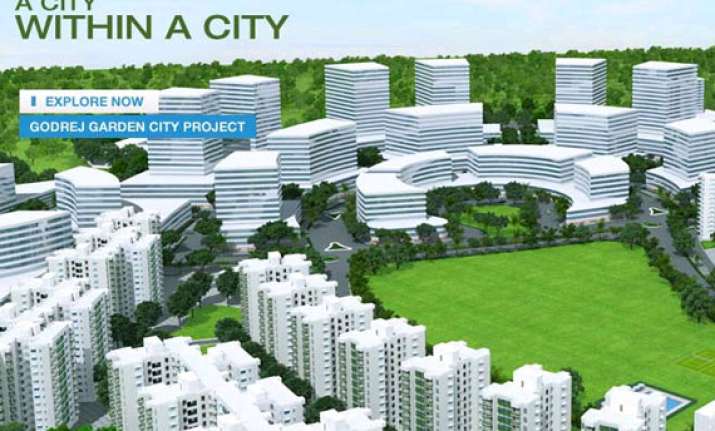 New Delhi: Godrej Properties Ltd today said it will invest Rs. 150 crore to develop a new housing project in Gurgaon.
Part of the Godrej Group, the realty firm has formed a joint venture with Oasis Buildhome Pvt Ltd that owns the land.
The company would develop 306 apartments in this project, which is spread over 4.5 acre and has a saleable area of 5 lakh sq ft.
"This is our third project in Gurgaon. First two projects have done well. This is going to be high quality premium development," Godrej Properties managing director and CEO Pirojsha Godrej told reporters here.
He said the company expects the project to do well even as it has been launched in tough market conditions.
"The total investment in the project will be Rs. 150 crore," Mr Godrej said.
Godrej Properties has entered into profit share agreement with Oasis Buildhome.
"Our share will be 38 per cent of the total profit," Mr Godrej said. He said the rates of flats start from Rs. 85 lakh.
Mumbai-based Godrej Properties is developing housing, commercial and township projects spread across 100 million sq ft in 12 cities.
As a strategy, Godrej Properties has been adding projects to its portfolio through joint ventures with land owners.
Earlier this month, it has entered into a partnership to develop a 100-acre township in Bangalore. Last month it had entered into a joint venture with two local firms to develop a premium housing project in Pune spread over 43 acres.
It signed an agreement with group firm Godrej & Boyce for the development of a housing project on the latter's land parcel at Vikhroli in Mumbai. The company also added a 7-acre project in Chennai.
Godrej Properties share price closed at Rs. 216.85 on BSE yesterday, down 2.45 per cent. The company's market cap stood at Rs. 4,320 crore.
In 2012-13 fiscal, the company's net profit stood at Rs. 138.4 crore on a revenue of Rs. 1,047.6 crore.