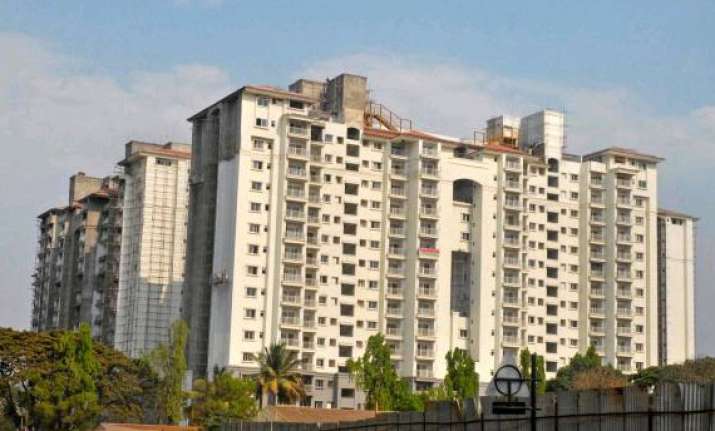 New Delhi: Sales bookings of Godrej Properties rose 77 per cent to Rs 1,066 crore in the fourth quarter of the last fiscal despite market slowdown.
The realty firm's bookings stood at Rs 601 crore in the January-March quarter of 2012-13. 
In an investor presentation, Godrej Properties, an arm of the Godrej group, said its sales bookings more than doubled in volume terms to 13.43 lakh sq ft during January-March quarter of last fiscal against 6.36 lakh sq ft in the same period of 2012-13. 
For the entire 2013-14 fiscal, however, the bookings declined by 12 per cent in value terms and 27 per cent volume-wise compared with the previous financial year. 
Sales booking value dropped to Rs 2,438 crore in 2013-14 from Rs 2,762 crore in the previous fiscal. In volume terms, they fell to 29.66 lakh sq ft from 40.78 lakh sq ft. 
Godrej Properties' net debt increased to Rs 1,700 crore as on March 31, 2014 from Rs 1,497 crore at the end of March 2013. However, the company's average borrowing cost improved to 11.34 per cent from 11.74 per cent during the period under review. Debt-equity ratio improved to 0.95 from 1.05 per cent. 
Last week, Godrej Properties had reported a 9 per cent fall in its consolidated net profit at Rs 48.3 crore in the fourth quarter of last fiscal. Total income rose 39 per cent to Rs 435.6 crore during quarter ended March 31. 
During 2013-14 fiscal, the company's net profit grew 15 per cent to Rs 159.4 crore, while the total income rose 20 per cent to Rs 1,254.2 crore compared with 2012-13 fiscal.