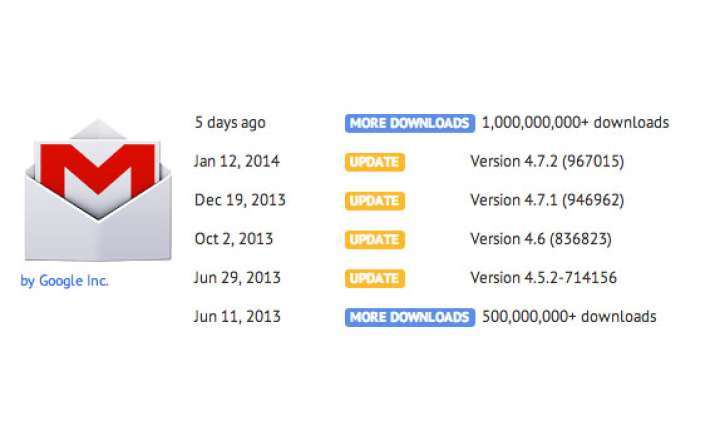 New Delhi: Gmail is the most popular app on Android. The official Gmail app has become the first Play Store app to reach the 1 billion downloads mark.
Significantly, the 1 billion downloads figure counts only unique accounts that downloaded the Gmail app. It is not the total number of devices or users that downloaded the app. The total has also taken into consideration duplicate and abandoned accounts.
The large popularity of the Gmail app is attributed to the ever-growing popularity of Android.
Howeve,r technically the Google Play Services package has the most number of downloads, it is because the tool is preinstalled on every certified Android device running on Android 2.2 and above.
Gmail will celebrate its 2-year anniversary of becoming the most widely-used email service next month, and might take the opportunity to roll-out the much-anticipated radical design as seen in previous rumours and leaks.