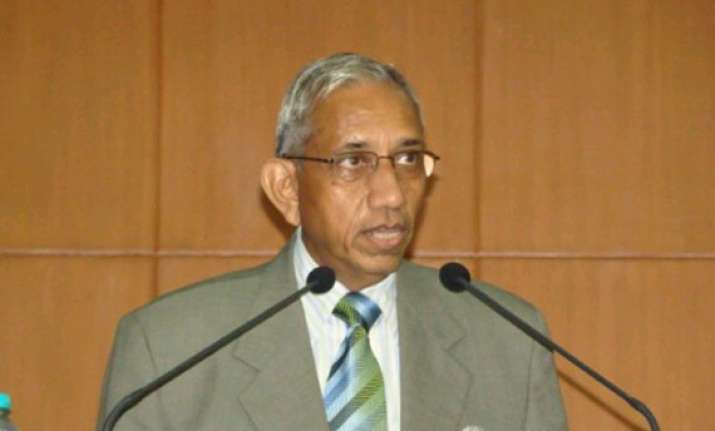 New Delhi: The government has appointed former Chief Justice of India R C Lahoti as arbitrator in the Rs 20,000 crore tax dispute case with UK telecom major Vodafone.
"Yes, he (Lahoti) has been appointed for arbitration from our side," a Finance Ministry official told PTI.  The government's decision was in response to an arbitration notice served by Vodafone International Holdings B.V. in April under the Bilateral Investment Protection and Promotion Agreement between India and the Netherlands for resolving the dispute.
Following the international arbitration notice by Vodafone, the Cabinet of the previous United Progressive Alliance regime on May 15 approved the withdrawal of a conciliation offer.  
The Cabinet had approved the conciliation with Vodafone in June last year in a bid to resolve the capital gains tax dispute related to its 2007 acquisition of Hutchison Whampoa's stake in Hutchison Essar.
While the basic tax demand was Rs 7,990 crore, the total outstanding, including interest and penalty, is estimated to have risen to Rs 20,000 crore.
The Supreme Court had ruled in Vodafone's favour in 2012, saying the company was not liable to pay any tax over the acquisition of assets in India from Hong Kong-based Hutchison.  The government, however, amended the tax laws with retrospective effect to undo the Supreme Court judgement and claim taxes.
Ramesh Chandra Lahoti, has done B.Com. LLB. He was born on 1-11-1940.  He joined the Bar in District Guna in 1960 and got himself enrolled as an Advocate in 1962.
In April, 1977, he was directly recruited from the Bar to the State Higher Judicial Service and was appointed as a District & Sessions Judge. After he had worked as a District and Sessions Judge for a year, he resigned in May 1978 and reverted to the Bar for practice mainly in the High Court.
Later he was appointed as additional judge of the Madhya Pradesh High Court on 3.5.1988 and made permanent Judge on 4.8.1989. After sometime he was transferred to Delhi High Court on 7.2.94. He then was appointed as a Judge of Supreme Court of India on 9.12.1998. and in 2004 he was appointed as Chief Justice of Supreme Court Of India on 01-06-2004 (Forenoon) and finally he retired on 01.11.2005.
Now, he has been appointed as a arbitrator in Vodafone Tax case.