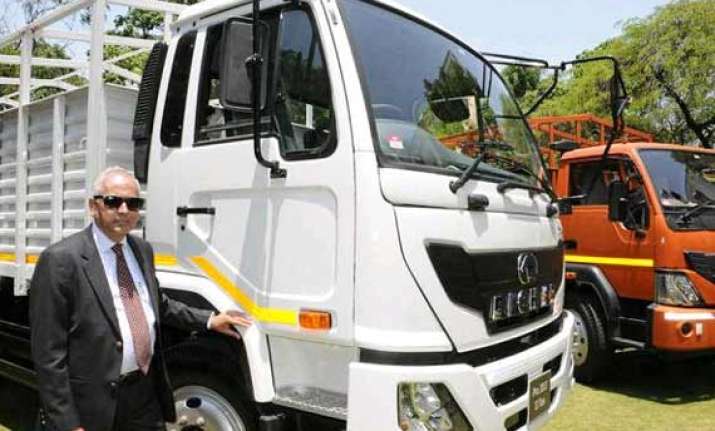 Bangalore: Volvo-Eicher Commercial Vehicles (VECV) Tuesday rolled out light and medium trucks here with higher power and durability to meet the needs of the emerging mid-premium market segment.
"The new trucks (Eicher Pro 1000 and 3000) come with value-added features at economical cost," VECV vice president for sales and marketing Shyam Maller told reporters.
The 50:50 joint venture between Volvo group of Sweden and Eicher Motors Ltd will, however, continue to address the mass market segment, which seeks trucks at low-cost of ownership.
"Our new generation of trucks and buses are aimed at improving transportation efficiency in the country and reducing logistics costs for goods and people to spur economic growth and productivity," Maller said.
The medium duty truck has been designed for high power and torque with a four cylinder engine to meet load demands, fuel efficiency and emissions control for higher uptime and lower maintenance.
The truck also has a host of features for driver comfort, including six way adjustable seat and a novel cruise control.
"As fuel-efficiency is a major cost driver in the commercial vehicles industry, Volvo's technology and our competence in frugal engineering have been complementary," Maller said.
The new range will deliver higher profitability over vehicle's life cycle, leading to productivity improvements through fuel efficiency, good driver comfort and higher up-time.
The six-year-old company makes a range of trucks and buses, power train and components, besides offering design services.