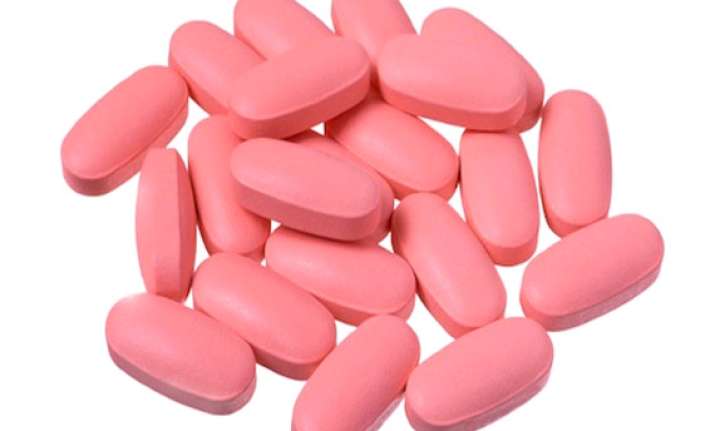 New Delhi: The National Pharmaceutical Pricing Authority (NPPA) has sought to control the prices widely-used and expensive 50 drug formulations which are used to treat diabetes and cardiac disorders.
The order, which benefits millions of heart and diabetes patients in the country, will come into effect on July 25.
The notification would reduce the retail prices of these drugs to the tune of 10 per cent to 35 per cent. The list includes key anti-diabetes molecules such as metformin Hcl, gliclazide, glimepiride, pioglitazone and sitagliptin.
The list of cheaper drugs include gliclazide, glimepiride, sitagliptin, voglibose, amlodipine, telmisartan and rosuvastatin, heparin and ramipril. According to a data compiled by market research firm AIOCD AWCS, the prices of over 57 per cent of the total molecules available to treat cardiac disorders are currently under price control. Similarly, the prices of nearly 21 per cent of the anti-diabetes formulation are now controlled by the pricing authority.
Drugs such as amlodipine, valsartan and temisartan used to treat hypertension and associated cardiac problems have also been brought under the ambit of price control. These molecules cumulatively account for 11 per cent of the Indian pharma market.
Companies affected as a result of the regulator's price control order include French drug maker Sanofi SA, which sells a large basket of anti-diabetes and heart disease medicine, Sun Pharmaceutical Industries Ltd, Dr Reddy's Laboratories Ltd, Ranbaxy Laboratories Ltd, Lupin Ltd, Cadila Healthcare Ltd, Glenmark Pharmaceuticals Ltd and Wockhardt Ltd.  
Sanofi India may lose Rs.139 crore in revenue because of the order; Abbott India may lose Rs.38 crore; Zydus Cadila Rs.40 crore; Ranbaxy Rs.38 crore; Cipla Rs.19 crore; Lupin Rs.32 crore; Dr Reddy's Lab Rs.14 crore; Sun Pharma Rs.25 crore; and Glenmark Rs.18 crore, according to estimates by drug market researcher AIOCD AWACS. 
Shares of Wockhardt, Dr Reddy's Lab, Cipla and Ranbaxy took a hit on Monday. 
Multinational drug maker Sanofi India will be the worst hit by this move. The company's key brands such as Amaryl, Cetapin V and Clexane, which are priced at a substantial premium to others, have now been brought under price control. A sharp fall in the prices of these drugs will hurt the company's profitability substantially. These brands account for over 30 per cent of the company's domestic revenues. 
Drug majors such as Cadila Healthcare, Ranbaxy Laboratories, Lupin, Torrent Pharma, Glenmark Pharma, Merck and Dr Reddys derive about 10-20 per cent of their sales from these molecules.