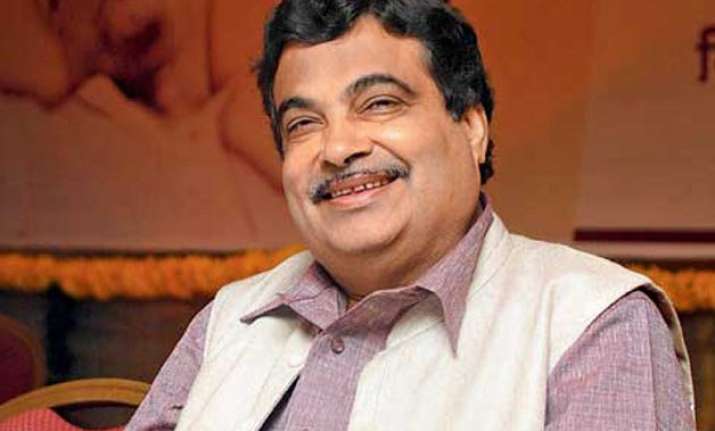 New Delhi: India is firming up plans for a $1.6-trillion financing institution that will fund highway projects across the country with a 26-percent stake held by Japanese companies, to achieve a target of 30 km of road-laying per day, Nitin Gadkari, one of the most important ministers in the government of Prime Minister Narendra Modi, has said.
"Our talks are very much on. They are in a very advanced stage. We are trying to attract foreign funds and they seem very much interested. They see value and good prospects in investing in the sector," Road Transport and Highways Minister Gadkari, who also looks after shipping, told IANS in an exclusive interview as he reviewed his ministry's one year in office.
This funding arm, he said, will also secure all the green and regulatory clearances.
"We are also in touch with pension, endowment, insurance and private funds to attract investments. We have been holding talks with potential investors across the globe. We have also been telling them that regulatory norms have now changed. The prospects are far better," he said.
"We want to ensure that each and every highway project in our country -- the ongoing ones and the future ones -- are on track and complete within the time assigned," the minister said and pointed out that all the 62 stalled highway projects will be re-started by end-June.
Gadkari said when he took charge of the ministry last year, there were 240 projects in all under the public-private partnership (PPP) model, out of which 186 were stuck. Out of the remaining, 44 have now been terminated, 80 have been re-started and the remaining will re-commence by June.
As per various estimates, India currently has the world's second-largest road network, totalling to some 4.7 million km, transporting over 60 percent of all goods in the country and nearly 85 percent of passenger traffic. But the government itself says half of these are in poor shape.
This apart, highways account for only two percent of the total roads network but transport 40 percent of goods.
Speaking to IANS at his residence, a relaxed Gadkari, who till a few years ago headed the ruling Bharatiya Janata Party (BJP), brushed aside criticisms that the targets that he had set for road construction in India were too ambitious. His predecessor in the previous government had also failed in meeting the targets.
"We were constructing around 12 km of roads per day as of March. Our target is to take it up to 14 km by the end of this month. Ultimately, the target is 30 km per month. This is what we will certainly achieve by May next year," the minister said.
"Our plan is to award around 15,000 km of roads during the current fiscal," he said, while pointing out that a major hurdle, which was arrangement of funding, has been removed recently by the cabinet, in a meeting presided over by Prime Minister Narendra Modi.
He was referring to what has been called a project-exit policy for highway developers, while also authorising the state-run National Highways Authority of India (NHAI) to intervene in languishing projects that are suffering from lack of funds.
Ghadkari told IANS it was felt that PPP projects in the roads sector were not able to attract bids in the desired level and one reason was lack of availability of equity in the market for bidders who qualify.
The exit policy permits them to divest 100 percent equity two years after completion of projects, while also investing the same amount in their other stalled projects. This, the minister said, can immediately unlock around Rs.4,500 crore and support 1,500 km of highways.