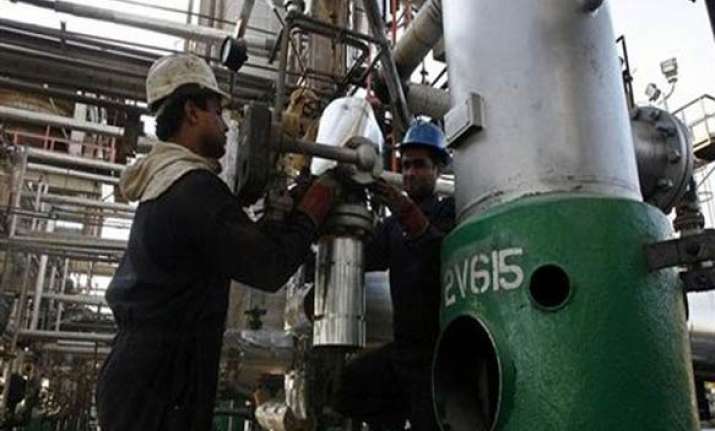 Mumbai, Aug 2:  Even though New Delhi has reached an agreement to settle its oil payment crisis with Tehran, the latter on Monday  sounded sceptical about the efficacy and durability of the just worked out solution in the long-run. 
Iranian Deputy Foreign Minister in-charge of economic affairs Syed Amir Mansoor Borghei used the metaphor of the heavy downpours in the city to explain his predicament and said, "Today, there was rain and the traffic was disrupted. Tomorrow the problem may recur".
"It may also be possible tomorrow again some kind of another issues may come up," he told reporters through an interpreter on the sidelines of an event here when asked specifically if he finds routing payments through a Turkish bank sustainable in the long run.
Under a payment settlement announced on Sunday, Indian oil importers will open rupee accounts in the New Delhi branch of Union Bank of India, which will route the euro payments to the Turkish state-run bank Turkiye Halk Bankasi (Halkbank) in Istanbul, which in turn will transfer the money to the account of National Iranian Oil Co.
The settlement was reached after repeated threats by Iran to stop oil shipments to India on credit from August, forcing the importers like MRPL and Essar to contract crude from Saudi Arabia.
Borghei attributed the new mechanism to the work done by financial experts of both the countries over the past several months.
"The mechanism is the result of the financial experts of the two countries who have arranged and come to a formula which is as of now solving all the issues," he said.  "It may also be possible tomorrow again some other issues may come up. What is important is that the economic needs of a person or a country definitely plays an important role in solving such issues," he added.
Earlier, Borghei admitted that Iran does face problems when it comes to receiving payments but added matter-of-factly, "We can sell...we have been selling to different countries (like) China, Korea and India. All of them pay and they know how to pay".
India imports 400,000 barrels of oil per day from Iran which accounts for approximately 12 per cent of the total oil imports.
For the past seven months since the Reserve Bank snapped an existing framework of settling the payments through the Asian Clearing Union on December 23 last, Iran has been supplying the oil on credit which and the total outstandings have now crossed USD 7 billion.
The Reserve Bank's move had won it praise from the US, which is using sanctions to force Tehran to halt its clandestine nuclear programme.
As a test of the new mechanism, state-run MRPL and private sector Essar Oil last week transferred a small payment to Halkbank to test the conduit.
State-owned IndianOil and Hindustan Petroleum Corp will make payments in the next few days once the test payments are successful. PTI