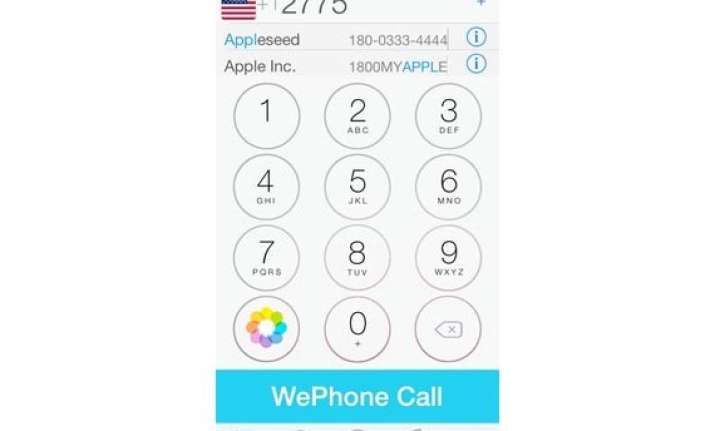 New Delhi: The Intelligence Bureau has asked the Department of Telecom to block 'WePhone' application as it facilitates spoofing of caller ID and makes it difficult to identify to locate or identify actual caller.
"IB has written to DoT around a month back to block WePhone application which is freely available on Google Play Store and Apple's application store as it allows user to spoof call," an official source said.
'WePhone' application, which offers call service similar to Skype, allows user to make free calls using mobile internet service to other subscriber having same application. The application after verifying user's phone number at the time of installation gives an option to disable the number to hide it.
IB has told DoT that in free version of this application caller ID on receiver screen starts with