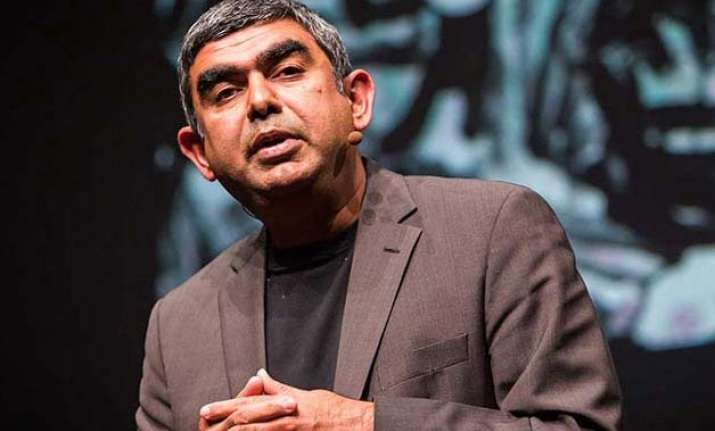 New Delhi: Infosys, one of the leading IT companies in India is all set to make its second startup investment this year.
The investment is expected in a firm that makes air quality detectors as India's second-biggest software company doubles down on identifying next generation technologies under the new CEO Vishal Sikka.
In an interview with The Economic time Sikka said, "There is a small company we are investing in that makes an air quality detector that you can just drop in stores, in hospitals, in mines and it detects air quality and it is connected to the cloud and you can stream the data".
The deal is expected to close by April. He declined to identify the startup by name but observed that it specialises in the area of the Internet of Things - an emerging network of computing and non-computing devices talking to each other and creating chunks of data that can be converted into business insights and new revenue streams.
Earlier this year, Infosys made its first startup investment, tapping into the newly established $500 million fund, in a Dream-Works spin-off. Infosys bought a minority stake in the startup for around $15 million (Rs 90 crore).
The latest investment also aligns with the new strategy being pushed by Sikka, which bets on big data and artificial intelligence among the ideas that could potentially become big revenue earners.
James Mawson, founder of magazine Global Corporate Venturing, said companies such as Infosys are finding good response from startups in the Silicon Valley.
"Most Silicon Valley startups and investors and corporations and governments would love to work more with Infosys etc. (because) India carries fewer geopolitical risks than, say, China," Mawson said.
And apart from tapping into the next technology disruption, there's money to be made too. Martin Haemmig, a global expert on corporate venturing said Wipro, Infosys, TCS have all understood that "linear" growth models for outsourcing no longer holds for the future, hence, they need to look at "exponential" growth models through innovation.