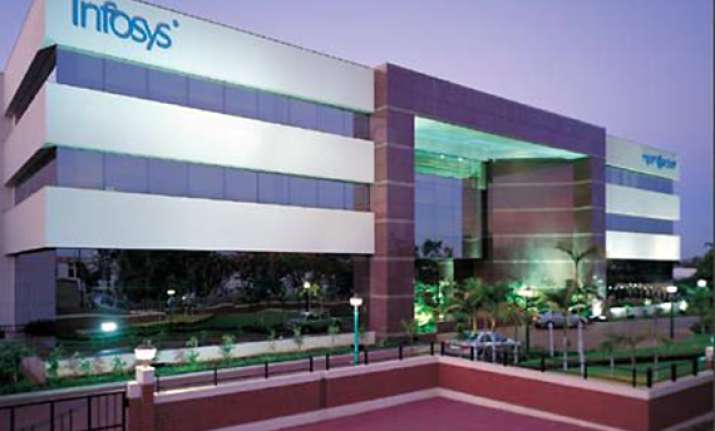 New Delhi, Jan 12: Infosys today posted a higher-than-expected 33.25 per cent growth in net profit to Rs 2,372 crore for Q3, FY'12, but a downward revision of its full-year revenue outlook due to the euro zone debt crisis overshadowed the results, with company stock tanking by over 7 per cent. 

"Infosys results are better than expected due to rupee factor, yet the weak guidance did not go well with investors," CNI Research CMD Kishore P Ostwal said. 

The company had posted a net profit of Rs 1,780 crore for the December quarter of the previous fiscal (2010-11), Infosys said in a filing to the BSE.

Consolidated revenue of the country's second-largest software exporter rose by 30.8 per cent to Rs 9,298 crore during the October-December, 2011 period, from Rs 7,106 crore in the year-ago period.

"Infosys results show an underlying strength in the offshore paradigm, regardless of the naysayers. Profitability growth of 33 per cent is obviously driven by more than just a 8 per cent currency drop. The headwinds of the severe EU issues are undoubtedly there," Partha Iyengar, Vice President, Distinguished Analyst and Regional Research Director at IT research firm Gartner said.

"The global economy, driven by slower growth in developed markets, coupled with the European crisis, could impact the growth of the IT industry," Infosys CEO and Managing Director S D Shibulal said.

Bangalore-based Infosys forecast dollar revenue growth of 16.4 per cent for the fiscal year to March 31, down from 17.1 per cent to 19.1 per cent projected in October. 

"Now, the environment is very uncertain. There is an euro zone crisis, plus the client confidence is down. Budgets are getting closed and early indications are it (budget) will be flat, with marginally down," Shibulal said. 

"The spending is going to be choppy because it is going to depend on the clients' confidence. So in that situation, we need to remain cautious and that is the reason we have given flat guidance for Q4," he added.

For the ongoing quarter ending March 31, 2012, Infosys expects revenues to be in the range of Rs 9,391 crore to Rs 9,412 crore, with year-on-year (Y-o-Y) growth of 29.5 per cent to 29.8 per cent.

For the year ending March 31, 2012, the company expects revenues to be in the range of Rs 34,273 crore to Rs 34,294 crore, translating into Y-o-Y growth of 24.6 per cent to 24.7 per cent.

In the previous quarter ended September 30, the company had projected revenues to be in the range of Rs 8,826 crore to Rs 9,012 crore for the quarter ending December 31 and for the fiscal ending March 31, 2012, it had estimated revenues of Rs 33,501 crore to Rs 34,088 crore.

Reacting to the news, Infosys share plunged by nearly 8 per cent to an intra-day low of Rs 2,610 on the BSE.