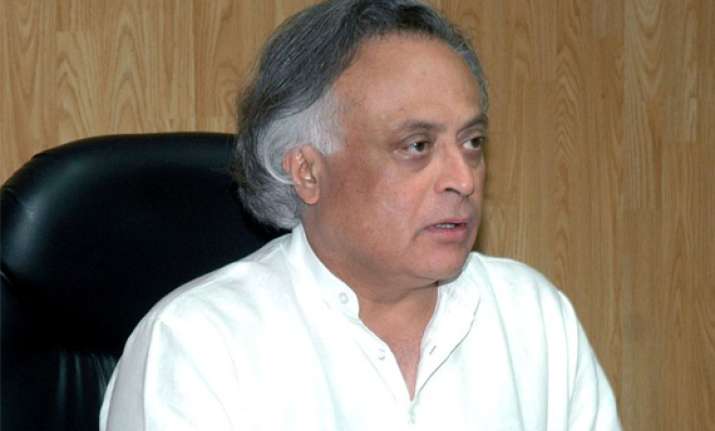 New Delhi:  With the passage of the land bill, cost of acquiring land will go up, Rural Development Minister Jairam Ramesh on Friday  said but dismissed as "exaggerated and overblown" the industry's fear about the measure.
Ramesh, the architect of the path-breaking legislation, justified the stringent provisions in the bill saying any measure that empower farmers, livelihood losers, tribals and Dalits is in the interest of nation.
"Will the cost of acquisition go up? Yes. Will the time taken for the acquisition go up? Not necessarily. Will acquisition be more humane? Yes. Will acquisition prevents long-term agitation? Yes," he said and asked the industry to judge the bill in totality and not from sectional point of view.
He was reacting to certain queries a day after Lok Sabha cleared "The Right to Fair Compensation and Transparency in Land Acquisition, Rehabilitation and Resettlement Bill, 2012".
"Fears (of industry) are largely exaggerated and overblown. Any bill that protects the interest of farmers, livelihood losers, tribals and Dalits is in national interest.
Any bill that closes the door on forcible acquisition (of land) is also in the interest of the nation," Ramesh said.
The bill, which will replace over a century-old act, is likely to be taken up in the Rajya Sabha on Tuesday for its consideration and passage.
"The 119-year-old Act was draconian, and led to immiserisation of farmers, and pauperisation of the livelihood losers. We need to recognise the historical injustices that resulted from 1894 Act," the minister, who often faced flak from the industry over the bill, said.
"Farmers will benefit, tribals will benefit, Dalits will benefit livelihood losers will benefit and India will benefit," Ramesh said when asked about the benefit of the law.
Elaborating how farmers will be beneficiaries of the legislation, he said, they will get four times compensation in rural areas. "A few people pay a higher cost... that will benefit a larger number of people. I don't think that anybody should grudge...frankly," he said.