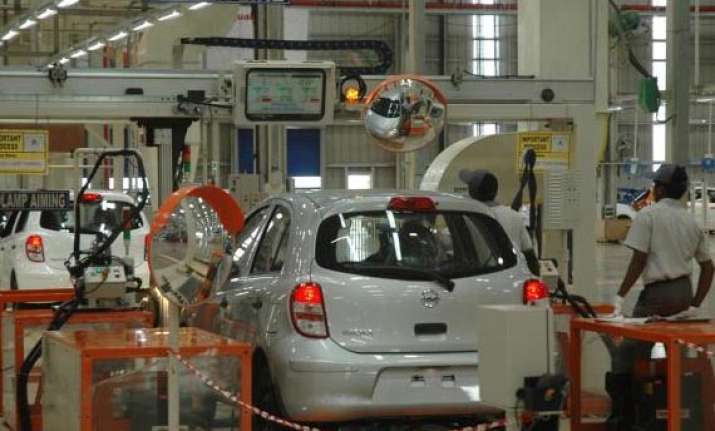 New Delhi: The industrial sector is cautious in moving ahead as economic slowdown is not showing any signs of bottoming out, amid a sharp rise in sectors reporting negative growth for the July-September quarter, says a survey by industry body CII and ASCON.
"With economic slowdown showing no signs of bottoming out in the near future, industry is cautious in moving ahead. This calls for a concerted effort from policy makers to stay the course on reforms," CII Director General Chandrajit Banerjee said.
The survey shows that out of 91 sectors covered, sectors registering 'low' and 'negative' growth for July—September 2013 quarter remain significantly high at 84.61 per cent as against 76.1 per cent for the same period last year.
Moreover, the proportion of sectors reporting 'negative' growth has risen drastically to 38.46 per cent in July-September 2013 from 15.5 per cent in the corresponding period last fiscal, the survey said.
"The sluggish performance of both producer as well as consumer goods indicate subdued demand conditions in the economy which, going forward, does not sound optimistic for revival of growth in the coming quarters," the survey said.
The "high" growth sectors have come down to 10.98 per cent this year from 29.1 per cent in the same quarter previous year.
Besides, there is a clear shift in number of sectors from high growth (30 sectors last year as compared to 10 this year) and low growth sector to negative growth (16 sectors in negative from last year has increased to 35 sectors), proving that slowdown continues despite monetary tightening and fiscal consolidation measures by the government and RBI.
The disaggregated analysis of the survey reveals that most of the high and excellent growth has been registered by select segments of white goods industry such as refrigerators, air conditioners, small appliances and LCDs/LEDs driven by high rural demand and robust sales in tier 4 & 5 cities.
However, it found that the vehicle industry witnessed low to negative growth in most of the segments like motor cycles, three wheelers, utility vehicles, M&HCVs, tyres, cycle tyres.