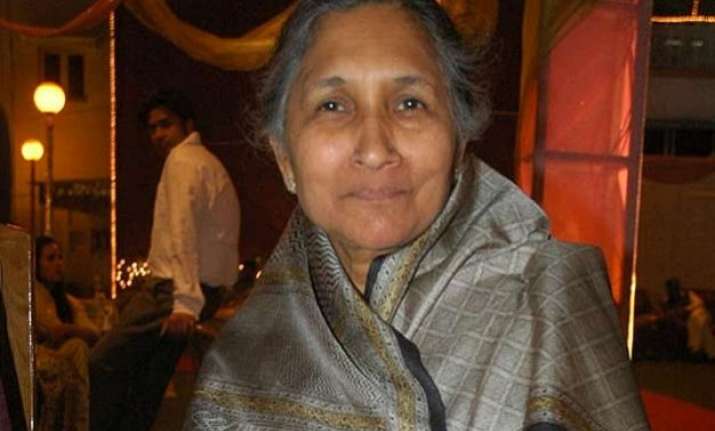 New York: Five Indian women have made it to the Forbes list of the world's billionaires that saw a record number of women this year, although they still account for just about 11 per cent of the total. The number of Indian women in this year's list witnessed an increase over last year, when only two Indian women were included on the Forbes billionaire list.
Globally also the number of women in the coveted rich list reached a record high. Of the total 1,826 billionaires, 197 are women, up from 172 in 2014; but women still account for just a small percentage -- 11 per cent of the total. Among Indian women, Savitri Jindal & family was ranked 283 on the list with a networth of $5.3 billion in 2015, up from $4.9 billion in 2014. After a 3-year decline Savitri Jindal's OP Jindal group, which she chairs, has revived.
Indu Jain who chairs media conglomerate Bennett Coleman & Co, was placed at the 603 rank globally. Her net worth stands at $3.1 billion. Meanwhile, after a three year hiatus, Anu Aga regained her billionaire status on a jump in shares of engineering firm Thermax, in which she owns 62 per cent. Anu Aga was ranked 1,312 on the list with a fortune of $1.5 billion.
Others on the list include Vinod Gupta ranked 1,533 with a fortune of $1.2 billion. Wife of Qimat Rai Gupta, who died in November 2014, debuts on the Forbes Billionaires List after shares of Havells India rose 74 per cent in the past year, spurred by rising profits.
Kiran Mazumdar-Shaw, the founder of Biocon -- India's largest publicly traded biopharma firm which she built from a garage startup into a maker of drugs for diseases such as cancer and diabetes -- was placed at the 1,741 rank with a fortune of $1 billion.
Globally, Christy Walton, who inherited a stake in retailer Wal-Mart, retained the title of world's richest woman at $41.7 billion, followed by Liliane Bettencourt, the principal heiress to the L'Oreal cosmetics fortune in the second place with $40.7 billion.
The third richest woman is Alice Walton ($39.4 billion), daughter of Walmart founder Sam Walton and sister-in -law to Christy Walton. Forbes, noted that many of the women among the billionaires ranks inherited their wealth from either their husbands or their fathers, while just 29 of the 197 women are self-made billionaires.