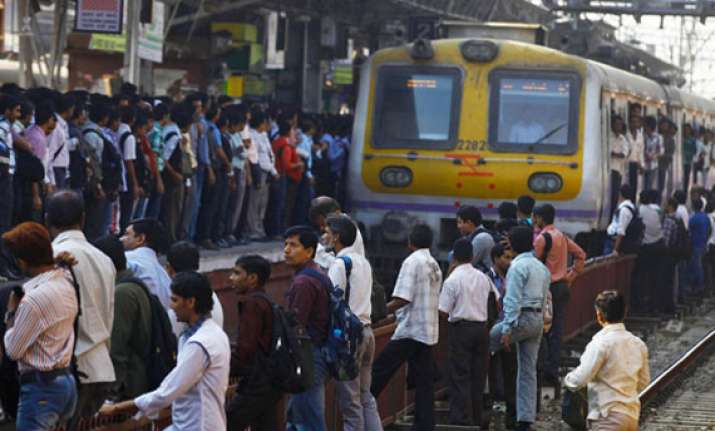 New Delhi: Indian railways is likely to take a decision on further hike in freight tariff in October when it will review the fuel adjustment component (FAC) in the wake of rising energy cost but passenger fares will not be touched.
"Tariff has already been increased. As per the proposal of the budget, it will be hiked again in October," said Minister of State for Railways Adhir Ranjan Chowdhury on the sidelines of a conference here.
Railways had earlier hiked the freight rate by 5.7 per cent in April while linking the fuel adjustment component (FAC) with goods tariff. FAC is linked with fuel and energy prices and calculated accordingly.
Asked whether passenger fares will also be considered for further hike, Chowdhury replied in the negative. "No it will be freight only," he said.
"The FAC is proposed in the budget. It is a budget proposal that tariff will be examined taking the fuel cost in mind after every six months," Minister said.
However, he said, "It will be in a dynamic way. If the global oil price will decrease then freight traiff will also decrease," and added "the rupee value...current scenario is volatile. It is a concern for all of us."
Railways is in the process of setting up Rail Tariff Authority (RTA) for which it got cabinet approval this month.
Once the RTA is constituted, it will suggest the level of tariff for both the freight and passenger fares from time to time taking into account the input cost and volatile market conditions.
While delivering his address at the conference on "Modernisation of Indian Railways - Challenges and opportunities," Chowdhury said India should emulate China's progress in the field and batted for "friendship" between the two countries.
"It is my wish to travel from Delhi to Beijing in a train because China is our neighbouring country.
"When we are talking of a barrier-free world, let us dream first. All problems will be solved if friendship between elephant and dragon is established," he said.
Seeking private investment in railways, Chowdhury said there was lot of scope for participation of industry in the rail sector.
"Though private investment in telephone sector is about 82 per cent, 80 per cent in import sector, in rail sector we still have a negligible percentage from private sector," he said.
"We need about Rs one lakh crore through PPP model in railways during the 12th Five-Year Plan, he added.
Chowdhury said there was scope for private participation in electrification, station development, port connectivity and other areas.
He acknowledged that railways is "facing a severe financial crisis."
Referring to Pitroda Committee report, he said "it has recommended a plethora of measures which require Rs 5.6 lakh crore for modernisation of railways. This massive fund cannot be mobilised by railways of its own. So we need liberal support from you."
He also assured the industry that railways will provide full cooperation and support if they come forward to invest in rail sector.