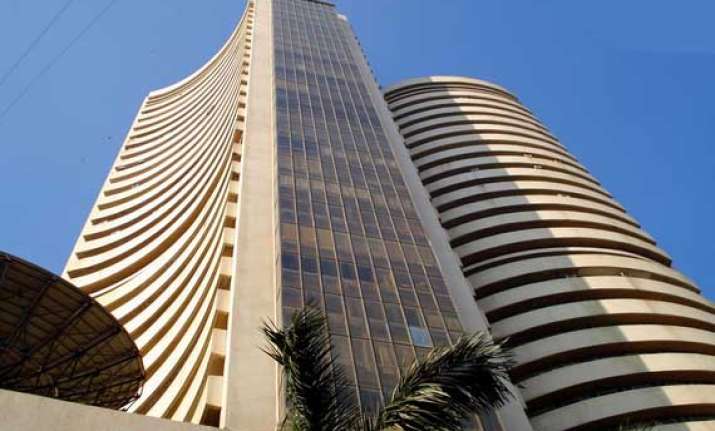 New Delhi, Dec 26: Amid turbulent times for the stock markets across the world, the equity turnover fell on Indian bourses as well in 2012, but the fall was meagre at 1.57% when compared to the global average.
Globally, the equity turnover fell sharply by 14.7%, while the fall was nearly 8% for the bourses in Asia Pacific region as well.
On the other hand, the collective equity trade volume of two Indian bourses, NSE and BSE, fell by 1.57% to 161.74 crore during January-November period of 2012, as per data from the World Federation of Exchanges (WFE).
The total number of equity trades on the exchanges across the world was 907 crore for the same period. Indian markets are expected to further improve their tally in 2013, as a new bourse MCX-SX is expected to begin operations as a full-fledged stock exchange.
The Asia pacific region registered a decline of nearly 8% to 533.4 crore trades in January-November period of 2012. The global data for December is still awaited as one last trading session would take place tomorrow.
Experts said economic uncertainty across the globe, political deadlock in Europe, fiscal cliff debate in the US, policy logjam in India and lack of trading opportunities were main reasons for fall in equity trading in India and rest of the world.
Individually, National Stock Exchange (NSE) recorded 129 crore equity trades, showing a marginal improvement of one% compared to 2011, and grabbing the mantle as the top bourse among 51 global peers. NSE was the third largest bourse in the world in 2011.
BSE, ranked seventh globally in equity trades, recorded 32.71 crore trades in the period from January to November.
"Indian markets turned out to be better performing markets as compared to other emerging markets and government reforms are also bringing faith back in Indian equities markets resulting in higher interest among the traders and investors," Religare Securities EVP and Head Retail Research Rajesh Jain said.
Experts believe that NSE and BSE stood their ground among the top global bourses largely owing to heavy investment flows from Foreign Institutional Investors (FIIs).
"Our entire policy is pro-FII, what ever volumes we have is basically because the global players are investing...The participation of retail investors and domestic investors is negligible," CNI Research CMD Kishore Ostwal said.
On the flip side, the experts say there was lack of confidence within the domestic and the retail investors, as Indian investors had lost confidence in 2011 and were seen looking for opportunities to exit during 2012.