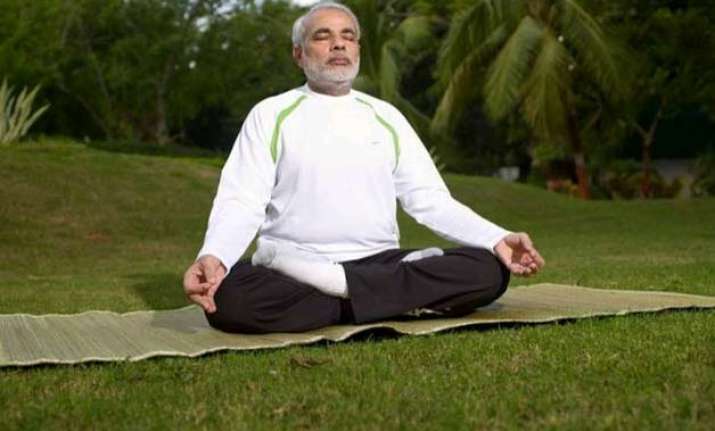 New Delhi: Taking a cue from Prime Minister Narendra Modi's love for yoga, the new Foreign Trade Policy envisages branding campaigns to promote yoga as a 'services export'.
"Branding campaigns are being planned for promoting exports from sectors such as services, pharmaceuticals, plantations and engineering as well as of commodities and services in which India has traditional strengths, such as handicrafts and yoga," Commerce and Industry Minister Nirmala Sitharaman said here.
Recognising the value India can offer in a variety of healthcare products and services, a composite healthcare products and services promotion programme will be run for some more geographies, she said.
"This will include promoting pharmaceuticals, medical devices, healthcare services, traditional medicines and yoga. India has unique strengths in all these areas and a composite marketing exercise will help in projecting India not as a 'pharmacy of the world' alone but also as a source of healthcare and fitness," she said.
One of the key announcements in the NDA government's first full budget this year was the government's decision to accord a special status to yoga, categorising its promotion as a charitable activity.
In December last year, the United Nations General Assembly adopted a resolution declaring June 21 as International Day of yoga.
In the new FTP, the government has announced a new scheme - Services Exports from India Scheme (SEIS).