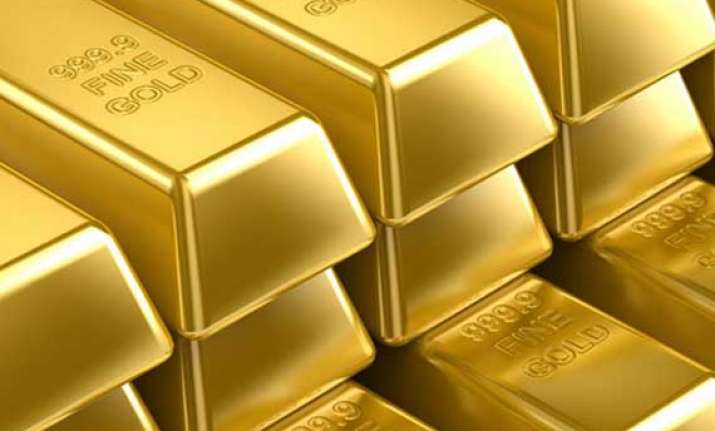 Mumbai, Feb 14: The country's gold demand dipped 12 per cent to 864.2 tonnes in 2012, mainly on account of higher import duties, jewellers' strike over proposed measures to curb imports and a sharp rise in domestic prices, World Gold Council has said.
The overall demand of gold in the country had stood at 986.3 tonnes in 2011, according to the WGC Gold Demand Trend 2012 report released today.
"China and India remain the world's gold power houses. In India, consumer sentiment towards gold remained strong despite measures aimed at curbing demand, reaffirming gold's role in Indian society.
In an underdeveloped financial system like India, gold has an important role to play," WGC Managing Director, Investment, Marcus Grubb, said.
WGC estimates
In 2013, WGC expects the demand to be in the 865-965 tonne range, an 11 per cent increase at the upper-end, depending on any further government measures, he said.
India is likely to remain the biggest market for gold this year followed by China.
In the first half of 2012, consumers faced headwinds in the form of higher import duties, market turmoil over proposed measures to curb imports and a sharp rise in local prices.
However, the demand staged a strong revival in the second half of the year as the market thrived during the fourth quarter wedding season and festive period.
Jewellery demand
Total jewellery demand in the country in 2012 was down 11 per cent at 552 tonnes compared with 618.3 tonne in 2011.
However, the demand in terms of value rose 8 per cent to Rs 1,58,090 crore from Rs 1,46,067.8 crore in 2011. Total investment demand was down 15 per cent at 312.2 tonnes against 368 tonnes.
In value terms, gold investment demand went up by a marginal 3 per cent to Rs 89,412 crore compared with Rs 86,936.7 crore in 2011.
"Despite the turbulent macroeconomic climate throughout the year, as well as the regional uncertainties affecting India and China, the two largest gold markets, annual demand was 30 per cent higher than the average for the past decade," Grubb added.