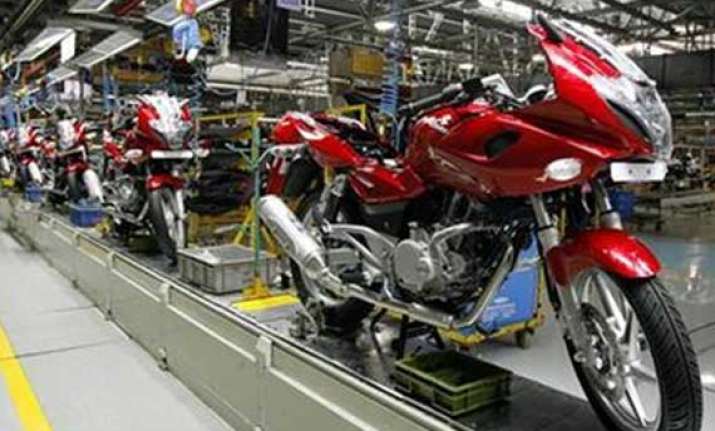 New Delhi: India's economic growth fell to 4.4 per cent April-June quarter of 2013-14 as compared to 5.4 per cent recorded in same period of previous fiscal.
The agricultural sector of the economy grew at 2.7 per cent versus 1.7 per cent quarter-on-quarter. However, agriculture growth is expected to be better in the second half of the year owing to good monsoon season. Prime Minister's Economic Advisory Council chairman C Rangarajan has pegged agriculture growth estimate at 4-5 per cent.
Manufacturing sector growth contracted at (-)1.2%. While the trade and hotels growth was at 3.9% versus 6.2% QoQ, the construction sector grew at 2.8% versus 4.4% QoQ.
Electricity & gas sector grew at 3.7% versus 2.8% QoQ. Mining sector growth contracted at (-)2.8% versus (-)3.1 QoQ.
The concerns over Indian economy going into a tailspin seems to be taking centerstage with a falling rupee, rising energy costs, sharply tightening financial conditions and policy confusion.
Earlier during the day, Prime Minister Manmohan Singh said the economic growth in the April-June quarter of the current fiscal will be relatively flat.
"Growth has slowed in recent quarters. I expect growth in the first quarter of 2013-14 to be relatively flat, but as the effects of good monsoon kicks in, I expect it to pick up," he said while making a statement on the state of the economy in Parliament.
The economic growth slowed to a decade low of 5 per cent in the 2012-13 fiscal. The government expects the economy to growth at around 6 per cent in the current fiscal.
After growing at over 8 per cent for two consecutive years, the growth slowed to 6.2 per cent in 2011-12 and further to 5 per cent last year on account of poor performance of farm, manufacturing and mining sectors.