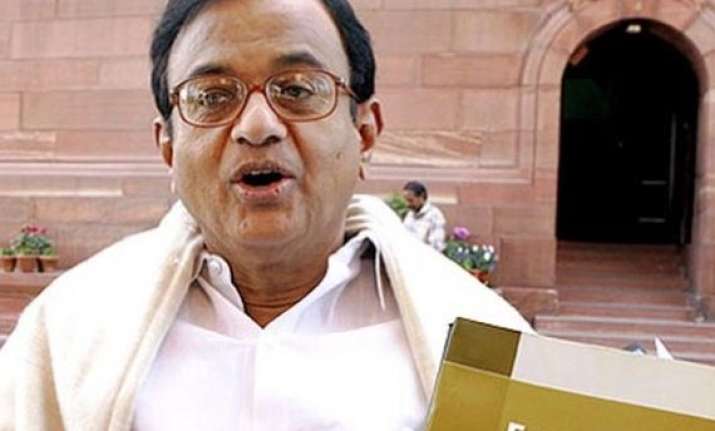 New Delhi, Feb 27: The government has tabled the Economic Survey for 2013-14 in Parliament. The survey pegs the India's economy growth at 6.1-6.7 per cent for the fiscal year FY14.
Authored by Chief Economic Advisor Raghuram Rajan, the report described the state of the economy, with recommendations for the way forward. It was tabled in parliament by Finance Minister P. Chidambaram on Wednesday, a day ahead of the national budget for 2013-14. The Survey expected the WPI inflation to decline to 6.2-.6.6 per cent in March. In view of lower inflationary scenario, the survey expressed optimism of further rate cuts.
Given the turbulent scenario of India's economic growth, the Economic Survey 2012-13 is seen to provide the direction.
The Survey said the downturn in economic growth is more or less over and the economy is now looking up. However, it said, the key fiscal risk remains the subsidy on oil, which needs to be addressed. It also expressed concerns about the widening trade and current account gap.
"Tax mop-up this fiscal is significantly lower than Budget target. The trade and current account deficit are a matter of concern," the Survey said.
The Survey also said that fiscal deficit in FY13 will be contained at 5.3 per cent.
"The future holds promise for India provided we can seize the demographic dividend as nearly half the additions to the Indian labour force over the period 2011-30 will be in the age group 30-49. India is creating jobs in industry but mainly in low productivity construction and not enough formal jobs in manufacturing, which typically are higher productivity. The high productivity service sector is also not creating enough jobs," it said.
"The RBI's monetary policy stance has continued to focus on the twin objectives of containing inflation and facilitating growth. Increasing risks to growth from external as well as domestic sources and tight monetary policy in face of persistent inflationary pressures have contributed to a sharper slowdown of the economy than anticipated," the Survey said.
There has been some moderation in inflation in Q3 of 2012-13 and with the expected fiscal consolidation the current macroeconomic situation creates room for a more accommodative monetary policy. Further, with a significant part of inflation getting generated because of poor supply responses, a further shift in the policy stance of RBI, coupled with improving access to credit with moderation in its cost, would be desirable.
The Economic Survey sees sluggish industrial growth likely to improve in FY14. "The overall economic environment remains fragile," the survey which tabled in the Parliament said.