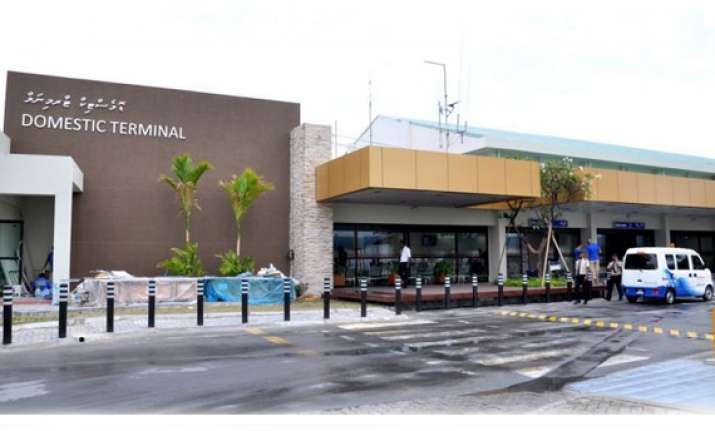 New Delhi, Dec 4: In a stern message to Maldives, India on Wednesday said it expected no arbitrary and coercive action should be taken pending the outcome of legal proceedings on the GMR contract issue and warned that recourse to any such action would have adverse consequences for bilateral relations.
In response to a question on the GMR issue, the official Spokesperson of the Ministry of External Affairs also said "we are concerned over reports from the Maldives about continuing violence and intimidation against elected representatives and expressions of radical sentiments".
He asked Maldives to ensure that the rule of law "is upheld and principles and tenets of democracy are maintained. We will continue to monitor the situation closely."
Referring to the telephonic conversation Maldivian Foreign Minister Abdul Samad Abdullah had with External Affairs Minister Salman Khurshid, the official Spokesperson said the Maldivian minister had mentioned that his government would not allow relations between his country and India to be undermined and there was consensus on this issue.
During the conversation, Khurshid reminded the Foreign Minister of Maldives of his earlier discussions noting that the legal processes involved in the GMR case should be permitted to take their own course based on the contractual obligations of the parties involved and the Maldivian government should not allow the situation to go out of hand.
Abdullah called up Khurshid in a bid to mollify an upset India following the Maldivian government's decision to terminate GMR's 500-million dollar airport project in Male.