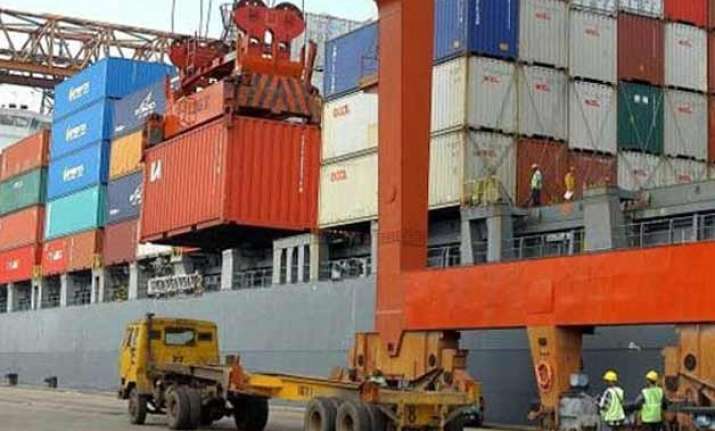 Mumbai: The country's economy is likely to clock 8 percent growth in the next financial year and 8.3 percent in 2016-17, says a report.
"India is the only BRIC country, where growth will accelerate, to 8 percent in FY16 and 8.3 percent in FY17, based on revised data series," Fitch said in its report on Global Economic Outlook.
The forecast has been made taking in reference the revised GDP data series.
ALSO READ: IMF raises India growth forecast to 7.2% for current fiscal
The agency's earlier forecasts were 6.5 percent for 2015-16 and 6.8 percent for 2016-17, based on the old series.
The Central Statistical Office (CS0) has recently changed the base year for calculation of GDP to 2011-12 from 2004-05 earlier.
This has resulted in an increase in the official real GDP growth number for FY14 to 6.9 percent (at market prices) from 4.7 percent (at factor costs).
ALSO READ: Jaitley says Indian economy fastest-growing in the world
The CSO estimates the country's real GDP growth at 7.4 percent in the current financial year.
Recently, International Monetary Fund managing director Christine Lagarde had said the country's economy is likely grow at 7.2 percent in FY15 and will exceed combined total of Japan and Germany by 2019.
"Using India's new GDP series, the IMF expects growth to pick up to 7.2 percent this fiscal year and accelerate further to 7.5 percent next year - making India the fastest growing large economy in the world," Lagarde, who was on a two-day visit in the country last week, said.
The rating agency praised the government's effort to produce GDP data in line with international standards.
It, however, said these new GDP growth levels and the pick-up from mid-2013 are difficult to reconcile with indicators and anecdotal evidence that show low investment levels, weak corporate balance sheets and a rise in banks' non-performing loans.
"While plenty of policy initiatives will likely have a positive effect on real GDP growth, including structural reforms and some fiscal and monetary policy loosening, the impact of such measures takes time to show up in higher growth," the report said.
Globally, Fitch expects GDP to grow by 2.7 percent in FY16 and 3 percent in FY17, up from an estimate of 2.5 percent in FY15.
Growth will accelerate in 2015-16 in all of the three largest advanced economies for the first time since 2010, while emerging markets will continue to slow, due primarily to recession in Russia and Brazil and the structural adjustment in China, it said.