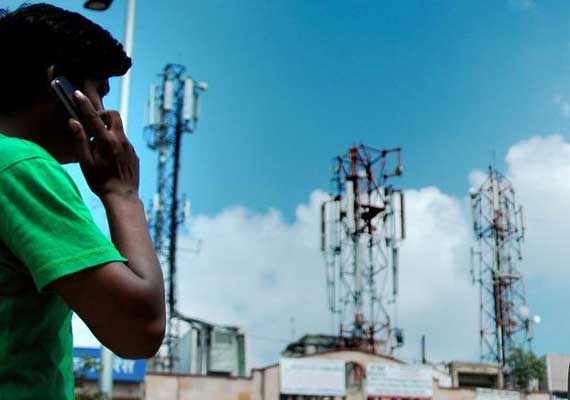 New Delhi: With over 900 million telephone connections, India remained the world's second largest telecommunications market in 2013, recovering from the bumpy ride the year before, but made little progress to jump to the next generation of services.
The year under review had already equipped the government with a roadmap, following the release of the National Telecom Policy of 2012. But legacy issues, like the ongoing legal battle over allotment of airwaves, or spectrum, in 2008, kept decision-making in check.
Nevertheless, the government did announce some significant initiatives - like the much-awaited policy on mergers and acquisitions and permitted 100 percent foreign investment in the sector - which will drive Indian telecom in the years to come, analysts feel.
The onset of 2013 was accompanied with the introduction of NTP 2012 that brought forth promise of policy stability for the sector, Rajan S Mathews, director general, Cellular Operators' Association of India (COAI), told IANS.
"The implementation of the National Telecom Policy of 2012 is a positive step. But its immediate impact will be limited," said Mahesh Uppal, director of a telecom consultancy firm, Com First.
"The current controversies of 2G (second generation) and 3G (third generation) telecom services have less to do with policy and more with the process. Those disputes cannot be resolved by changes in policy," Uppal told IANS.
Industry stakeholders were nevertheless upbeat on the new merger and acquisition policy and felt it was an improvement over the previous one. Uppal, for one, felt it will help mid-sized firms, while bigger players will have more flexibility.
"The mergers and acquisition policy will have a major impact," said Rishi Tejpal, principal research analyst with Gartner. "Once the market stabilises, it will play its role. With clarity, we can expect some more foreign players to come in," Tejpal told IANS.
Analysts did not see much of an impact by allowing 100 percent foreign equity. "Very few players are keen except Vodafone, which wants to raise its stake beyond 64.38 percent. Investment is a priority for the sector but not foreign equity, per se," said Uppal.