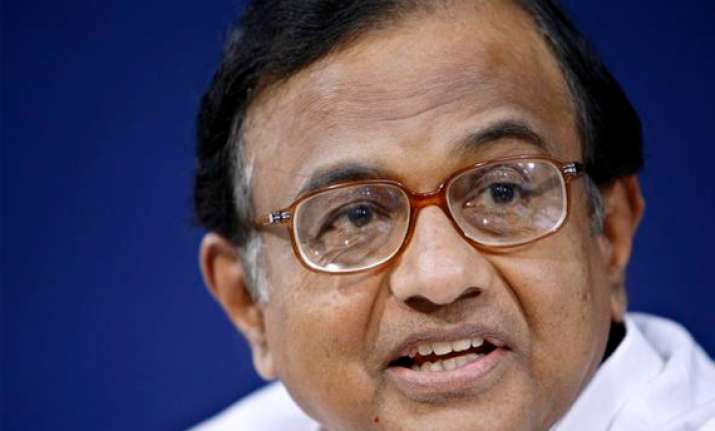 Thiruvananthapuram, June 27: India continues to be the fastest growing economy in the world, despite the economic downturn being a matter of concern, Home Minister P Chidambaram said here today.
"There is a sense of concern about the downturn. But India remains the fastest growing economy in the world", he said while addressing a joint press conference with cabinet colleagues Salman Khurshid and Ambika Soni here.
Chidambaram said though the year 2012-13 started on a sober note on the economic front, the country was expected to move forward on the growth track in the second half of the year.
He said India continued to be the most attractive destination for foreign investment, receiving USD 46.85 billion last year.
Besides, Indian companies had started investing in other f countries and occupied fifth position among overseas investors after U.S.A, Japan, Canada and China, the Minister said.
Stating that a variety of factors were responsible for the dip in growth rate to 6.7 per cent last year, he pointed out that the country had maintained 8.4 per cent growth in the first two years of UPA-II rule.
Assuring the government was committed to maintain inclusive and sustainable growth, he
said a series of welfare programmes had been initiated. "The economic downturn has not created any funds crunch for various welfare programmes".
Referring to Kerala, he said the plan size of the state had increased from Rs 5,367 crore in 2006-07 to Rs 14,010 crore for this fiscal.