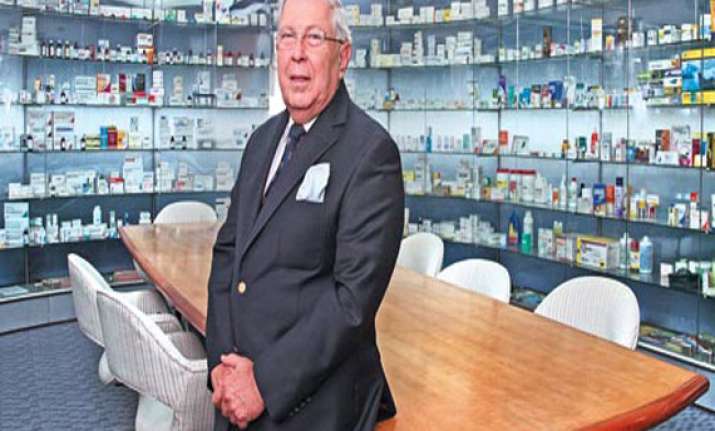 New Delhi: Cipla Chairman Yousuf K Hamied has said India can be a global leader in supplying affordable and high quality medicines to the world, especially to the underdeveloped countries where such medicines do not reach the poor because of their high cost and the monopoly of foreign manufacturers.
"India has emerged as the pharmacy of the world," Hamied said, at the special screening of 'Fire in the Blood', a documentary that depicts mass devastation in Africa, Asia and other parts of the global South due to obstruction of low cost anti-retroviral drugs used for the treatment of HIV/AIDS.
The documentary was screened by the ministry of external affairs.
"India is not just contributing to the arena of medicines but also playing a humanitarian role by manufacturing medicines and supplying them at a low cost across the world," Hamied said. "India is supplying essential medicines to people in all corners of the world. It is a great role towards humanity and also an initiative to curb the monopoly over medicines created by multinational pharma companies," he added.
The 59-minute documentary tells the story of how western pharmaceutical companies and governments blocked access to low cost AIDS drugs for the global South countries in 1996 and afterwards - leading to 10 million deaths.
"The right to live should never be contingent to the ability to pay. Medicines that are required the most should never be sold in a monopoly. It is a very sad part of the story that countries, who need the medicines the most, are the ones who can't afford them because of the high cost and the patent by foreign companies to prevent any other firms from manufacturing the same drugs at a low cost," Hamied said.
"The companies having patent rights for medicines should allow other firms to manufacture the drugs and ask for royalty in return. Drugs manufacturing should never be seen as a money making business, especially when the motive is to save lives," he added.