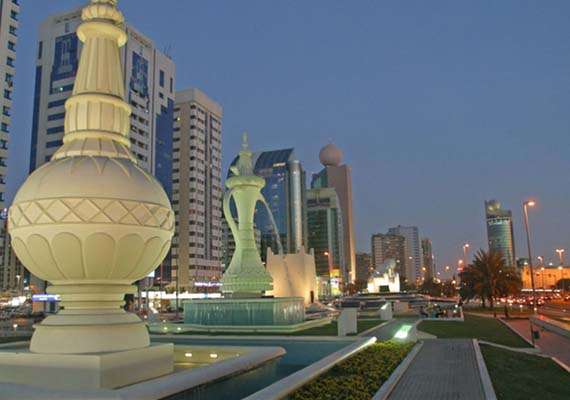 Dubai, July 29: India has toppled Britain to become Abu Dhabi's largest overseas tourist market, according to latest figures released by UAE authorities.
Abu Dhabi Tourism & Culture Authority (TCA Abu Dhabi) said 80,179 Indian nationals stayed in the city's hotels from January until the end of June, registering a 22 per cent rise on last year.
They accounted for 334,238 guest nights, which is up 43 per cent on 2012 and stayed an average of 4.17 nights, an increase of 17 per cent, said a TCA Abu Dhabi statement. However, domestic tourism continued to be the destination's largest single catchment.
Abu Dhabi has reported a 12 per cent rise in the number of guests staying in its 145 hotels and hotel apartments for the first half of this year compared to the first six months of last year.
"We are benefitting from increased destination awareness in India following the opening a year ago of a dedicated promotions office there and also of increased air access from the country following Etihad Airways' equity stake in Jet Airways and the move by the Indian carrier of its Middle East hub to Abu Dhabi," said Mubarak Al Muhairi, Director General of the TCA Abu Dhabi.
During the first six months 78,053 Britons stayed in the emirate's hotels - a 9 per cent increase on last year. They delivered 362,690 room nights, which was up 21 per cent and stayed for an average of 4.65 nights - 11 per cent more than last year.
Germany came in as the third largest overseas market with 62,488 of its nationals staying - 27 per cent up on last year.
Russians are proving to be Abu Dhabi's longest stayers checking in for an average of just over six nights, a 6 per cent increase on 2012.
The survey also reveals that guests in Abu Dhabi are staying longer and that there have been significant increases in hotel occupancies and revenues.
Abu Dhabi's strong performance was aided by a bumper June when guest arrivals rose 13 per cent, guest nights increased 22 per cent, revenues shot up by 13 per cent, people stayed longer and occupancy increased by 6 per cent to 65 per cent.
Meanwhile, the Abu Dhabi Airports Company (ADAC) has said India recorded the highest traffic Abu Dhabi International Airport for the first six months of 2013, with traffic growing by 18 per cent over the same period last year, followed by Saudi Arabia, Germany, Thailand and the UK.