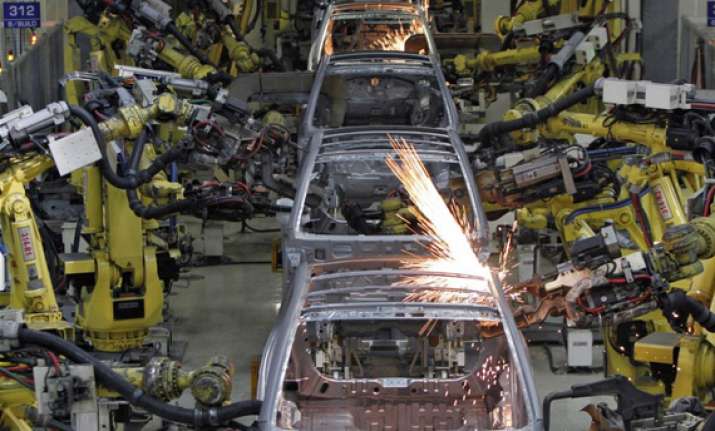 New Delhi, Dec 12: The Index of Industrial Production (IIP) for the month of October expanded at a robust 8.2 per cent compared to a contraction of 0.4 per cent in September. This beats Reuters poll estimate of 4.5 per cent. The IIP figure is highest since June 2011, when the indicator came in at 9.5 per cent.
The surprising growth came from the manufacturing sector which registered a sharp jump of 9.6 per cent versus a contraction of 1.5 per cent in September. The electricity sector continued its renewal by registering a 5.5 per cent uptick in production in October compared to 3.9 per cent in September. The basic goods sector grew at 4.1 per cent.
However, mining disappointed after rising by 5.5 per cent the preceding month to clock a contraction by 0.1 per cent in October 2012.
Within manufacturing, the capital segment which had been lagging this fiscal, rose by 7.5 per cent after a weakening by -12.2 per cent in September. Basic goods and intermediate goods rose by 4.15 per cent and 9.4 per cent respectively in October.
Domestic demand seems to have picked up with production of consumer durables rising by 16.5 per cent in October over last year as compared to a fall by 1.7 per cent in September this year, mainly due to festival demand uptick.
The IIP data also showed a robust growth of 10.1 per cent in consumer non durables with overall consumer goods rising by 13.2 per cent in October.
A large uptick is believed to be due to statistical base effect.