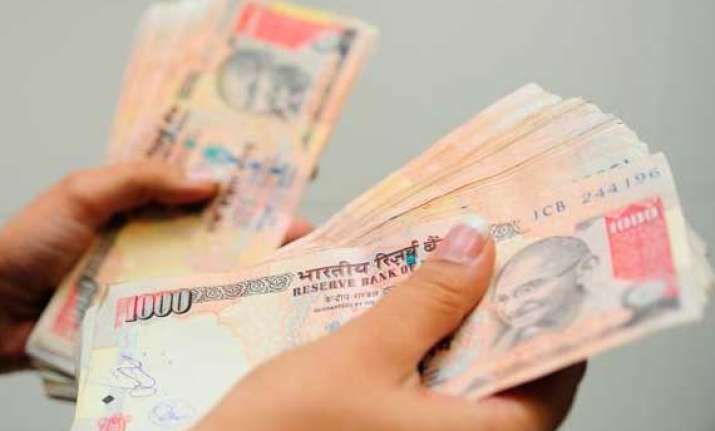 New Delhi, Feb 18: India and UAE have in-principle agreed to ink Bilateral Investment Promotion and Protection Agreement to boost the two-way trade, and allocate $2 billion for investments in infrastructure projects and in establishing strategic oil reserve in the South Asian nation.
These issues were discussed during a meeting between visiting Commerce and Industry Minister Anand Sharma and Chairman of the Abu Dhabi Crown Prince Court Sheikh Hamed bin Zayed Al Nahyan here.
"We talked about the need to have an investment protection agreement. We have in-principle agreed for that and it will be expeditiously concluded," Sharma told reporters after the meeting.
The Minister, who is heading a Ficci delegation, is here in connection with the inaugural meeting of the UAE–India High Level Task Force on Investments.
A joint statement issued later said the meeting of the Task Force on Investments focused on wide-ranging issues with a view to increasing the bilateral trade and investment and expeditious conclusion of BIPA.
Noting that the UAE business community raised issues and concerns related with their past investments, Sharma said, "I have assured them that within the limit of our laws, India will protect the investments."
The statement said assistance and support of governments would be extended for expediting the resolution of issues associated with existing investments and opportunities for new cross-border investments across a range of sectors.
UAE-based Etisalat had invested in Indian telecom venture Etisalat-DB but had to exit the country after the Supreme Court cancelled 122 linceces, including those of Etisalat-DB.
To boost investments, the statement said, it was also decided that working groups would be set up to strengthen bilateral relations and "allocate USD 2 billion for investments in infrastructure projects in India and support the establishment of a strategic oil reserve in India".
"Today we have laid the groundwork for what I am confident will be a fruitful series of discussions around issues of significant interest and importance to both the UAE and India," the joint statement quoted Nahyan as saying.
Both the sides have agreed to set up five sub-committees on infrastructure, manufacturing, trade and investments, aviation and IT.
"The committees would submit their reports in a time-bound manner," Sharma said, adding both sides would also look into the possibility of their private and government companies jointly investing in projects and oil exploration in other regions, including Africa.
Sharma also emphasised that Arab business community could tap investment opportunities through Infrastructure Debt Funds (IDFs) in sectors like road, highways, power and other utilities, civil aviation, ports and urban infrastructure.
Sharma further said the Indian corporates were keen to participate in oil and gas sector of UAE.
The next meeting of the UAE–India High Level Task Force on Investments will be held on a mutually agreed date and location.
The high-level task force was established in April 2012 as a platform to address mutual issues associated with existing investments between the two countries and to promote and facilitate investments between the two countries.
The Minister also said that India would look into the request of the Gulf nation to treat Abu Dabhi Investment Council and Abu Dabhi Investment Authority as two separate entities.