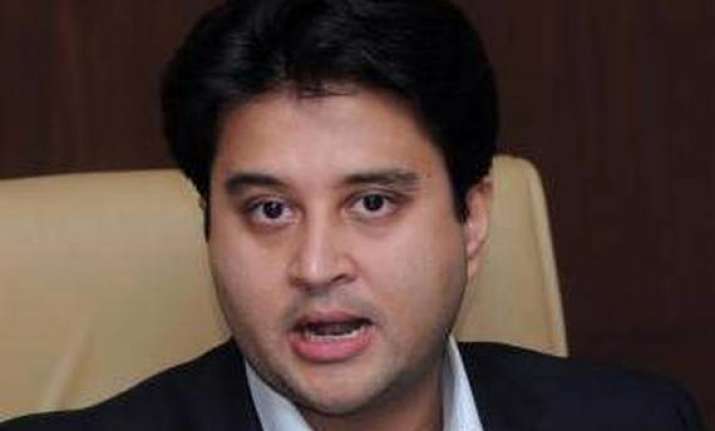 New Delhi, Oct 16: As demand slows down in the US and the crisis-ridden Eurozone, Indian exporters are searching new markets of Latin America and Africa for ensuring USD 280 billion exports this fiscal, minister of state for commerce and industry Jyotiraditya Scindia has said.

"We should be able to close 2011-12 at about USD 280 billion...I think the strategy is very clear," Scindia said.

He said the gameplan involves profiling new products in "certain geographies" where shipments would be incentivised.

"Perhaps the geographies which pretty much rule the world in the years to come in terms of import growth and export for us are not much in the developed economies, as they are going to be with developing economies," he said.

India's merchandise exports aggregated USD 246 billion in 2010-11, with the US and the European Union accounting for one-third of the consignments.

While despatches in the first half of the year have shown a remarkable growth of 52 per cent at USD 160 billion, difficult times are seen ahead with the worsening Eurozone crisis and sluggish trend in the American economy.

Scindia said India, along with China and some African economies, has remained "sort of bugbear and the one that is holding international GDP growth rate and economic position... at a higher plane".

While the international scenario is worrisome and the slowdown may stay "protracted" unlike the slowdown in 2008-09, there are opportunities as well.

"There are going to be difficult times but I think along- with difficult times come opportunities," he said.

Scindia, who recently toured some African nations was optimistic about growth in the developing nations, throwing opportunities for the Indian exporters.

He said exports growth would come from Latin America, Africa, parts of Asia, Indonesia and Oceana.

In fact, the commerce ministry has already tinkered its foreign trade policy, giving new incentives to exporters who ship out products to the new markets.

Shipments to these markets, along with the CIS countries were given an additional one per cent duty credit besides 3 per cent already being given.

During the first quarter of 2011-12, country's exports to Africa and Latin America grew around 120 per cent and 74 per cent, respectively.