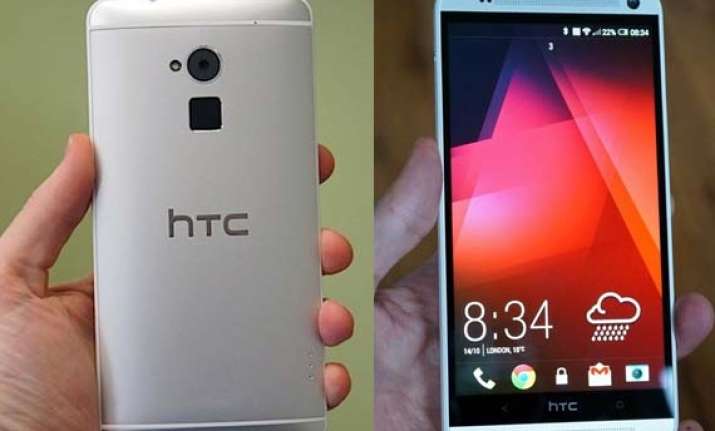 New Delhi: Taiwanese smartphone manufacturer HTC has launched its latest flagship One Max phablet sporting a biometric fingerprint reader.
Based on the company's existing flagship handset, the HTC One, considered to be one of the best Android handset available in the market, its big brother comes with a 5.9 inch screen with a 1080 pixel display. It also sports a biometric fingerprint reader, which unlike the iPhone 5S, is located on the HTC One Max's rear panel, under the camera.
The device will start shipping globally as early as the middle of the month, and is expected to be available this holiday season at both Sprint and Verizon.
HTC's oversized smartphone resembles the slim profile and curved metal back design of the HTC One.