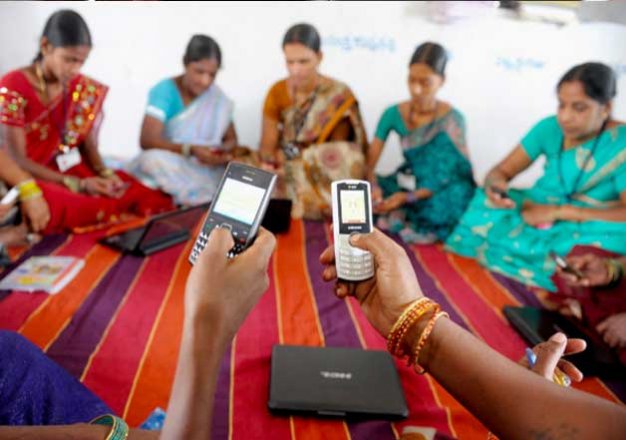 New Delhi: Gone are the times when Indian housewives were just confined to daily household chores and had least interest in using the internet. In present times, housewives are way ahead in using internet services as compared to college students and working women.
As per the latest report published by Internet and Mobile Association of India (IAMAI), there is a swift increase in the number of women subscribing to unlimited internet plans.
Here is the user percentage:
1. Housewives: 26%
2. Working women: 20%
3. College Students: 20%
4. School Students 25%
Indian housewives are evidently making their presence felt on the social media. Their favorite topics range from doing saas-bahu gossip and discussing shopping trends & house keeping to sharing food recipes and candid photographs.  
And the Messenger services available with vivid social networks are making their social-journey all the way easier.
Notably, India is witnessing a rapid increase in the usage of Internet. At present, telecom companies generate 17% of their revenue from the Internet services, whereas last year the figure was 12%.
As per the report of Telecom Regularity Authority of India, the average download per connection has gone up from 50 MB to 80 MB within a year. Interestingly, 63% of urban users spent Rs 500 per month on the internet whereas 26% of the users spent as much as Rs 1000 for the services. Merely 7% people spent as low as Rs 100 per month for availing Internet services.