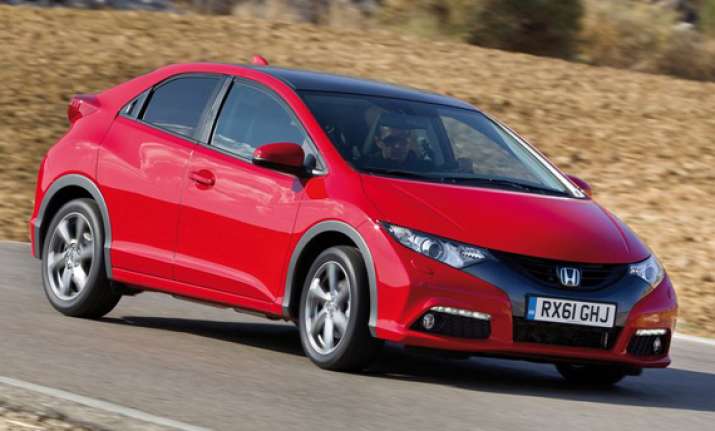 New Delhi, Jun 17: Automobile major, Honda Siel cars, is planning to launch its new model 'Honda Civic 2013' in India very soon.
The Honda Civic 2011 is a brilliant sedan and looked excellent  when it was introduced in Thailand last month.
Honda Civic 2013 model comes equipped with innovative apps like sat-nav, which is a terrific navigation system, a camera on the rear end, an impressive start and stop button along with an ECO mode option that basically assists in better fuel efficiency and fair reduction in carbon emission level.
But it remains to be seen whether all these features will be part of the model to be launched in India. According to sources, one thing is almost sure, Honda Civic 2013 will be available in two versions – one is the 1.8 liter I-VTEC engine and other if the 2.0 liter I-VTEC motor.