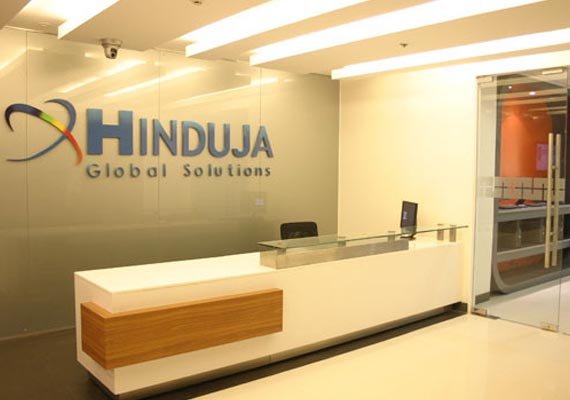 New Delhi: BPO services provider Hinduja Global Solutions (HGS) today said its consolidated net profit declined by 10.5 per cent to Rs. 38.5 crore for the second quarter ended September 30, 2014 even as its consolidated net sales registered a growth.
Its net profit stood at Rs. 42.9 crore in the year-ago period, it said in a statement.
HGC, part of the diversified Hinduja Group, posted a 8.5 per cent growth in consolidated net sales at Rs. 702.1 crore in July-September quarter this fiscal from Rs. 647.3 crore in the same quarter of 2013-14 fiscal.
Quarter-on-quarter, the firm's net profit rose by 18.3 per cent in July-September from Rs. 32.5 crore in the first quarter of 2014-15 fiscal. Net sales were up 5.4 per cent from Rs. 666.2 crore during the same period.
Commenting on the performance, HGS CEO Partha DeSarkar said: "Our EBITDA margin of 11.5 per cent remained stable at the first quarter levels after absorbing substantial ramp-up costs related to the expansion of facilities in the Philippines."
Net sales was helped by broad based growth across all geographies and verticals, with healthcare being the major contributor. The growth in the quarter was offset to a certain extent by unfavourable foreign exchange variations of around 3.5 per cent.
As of September 30, 2014, HGS had a net debt of Rs. 67.8 crore and a net worth of Rs. 1,522.1 crore.
The firm had 143 active clients (excluding payroll processing clients) at the end of the second quarter.
The total headcount stood at 28,120, of which 60 per cent were based in India, 19 per cent in Philippines, 9 per cent in the U.S., 9 per cent in Canada and the remaining 3 per cent in Europe.
DeSarkar said: "Looking ahead, we see significant growth opportunities across our business. Healthcare vertical, in particular, is anticipated to be a major growth driver in the near term. Keeping in view the sales pipeline, we are confident that growth trajectory will be maintained."
On its performance outlook, HGS said in the U.S., the firm continues to invest in sales and account management to strengthen client relationships, while in Canada it plans to expand existing facility to service increased volumes. Ramp-up cost may impact margins in the near term.
In Europe it will continue to expand profitability as well as investing in sales and marketing to support growth, while the Philippines market continues to experience strong demand for delivery centres, the company said.
The company's operations in India is expected to benefit from expansion of the line of services from existing clients, the statement said.