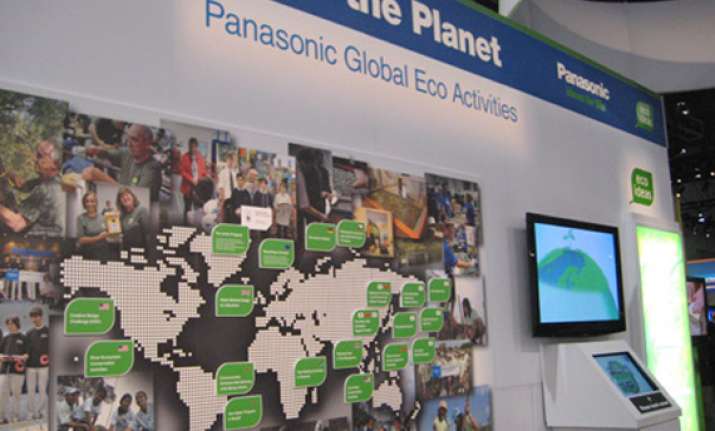 Chandigarh, Dec 13: Global electronics giant Panasonic Corporation Wednesday opened its first 'eco ideas' factory in India. Chief Minister Bhupinder Singh Hooda inaugurated the new 76-acre manufacturing unit at Dadri Toy village in Jhajjar district.
The manufacturing unit is part of an upcoming model economic township, which is 100 percent owned by Panasonic Corp.
The company will invest about $200 million till 2015 and provide direct employment to 2,000 persons.
"This is just the beginning of what could transform the region and prove to be a milestone in the development of the state. Panasonic would provide jobs to 2,000 persons and the full development of the industrial zone would open job opportunities to about 3.5 lakh persons," Hooda said.
"Panasonic would invest more than Rs.1,000 crore in the next five years. We expect this company to also provide training and technical educational facilities to the state's youths so that they could be equipped for the technical jobs in such manufacturing units," the chief minister said.
Panasonic set up its first unit in the country in 1972 and created a niche for itself at the global level.
Managing director of Panasonic Corp's Asia Pacific and Middle East Asia unit Yori Hisa Shiokawa said that India is considered one of the fastest growing economies, with outstanding market potential.
Panasonic India president Daizo Ito said: "Panasonic has been known for making everyday life simpler, more convenient and more energy efficient. Today's opening of this factory will fuel our first priority goal in India for doubling Panasonic's revenue in fiscal 2012-2013."
"We have got exemplary support from the Haryana government which is taking strong leaps in building infrastructure for industrial growth in the state," Ito said.