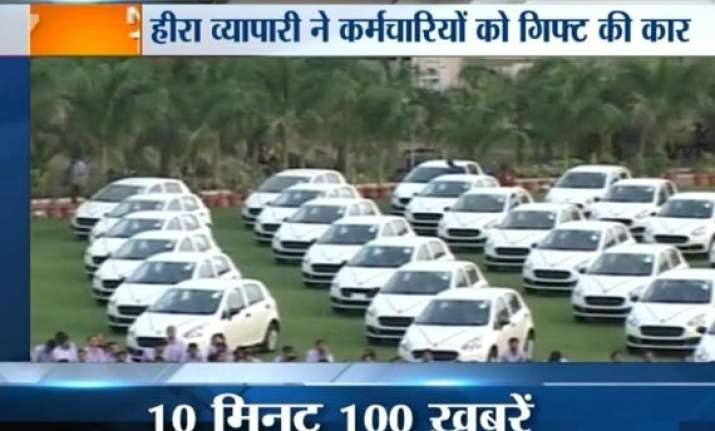 New Delhi: By all means it is going to be a big sparkling Diwali for nearly 1,200 employees of Harikrishna Exports, the Rs 6,000-crore diamond firm of Surat.
The company has gifted its employees 491 Fiat Punto cars, 200 two-bedroom house and jewellery ahead of the festival of lights.
Savji Dholakia, chairman and managing director of Hari Krishna Exports, says the program is a part of its loyalty programme and rewards those who have contributed significantly to the growth of the company over the past five years.
Dholakia also adds that the incentives (for this year amounting to Rs 50 crore) are normal annual Diwali bonus from the company.
Established in 1991, the diamond firm has an annual turnover of Rs 5,000 crore and a workforce of about 6,000. It also has a presence in Belgium, Hong Kong and England.
This year only 1,200 employees qualified for the rewards, said Dholakia, adding that the gift items were given based on the current needs of the employees.
Dholakia said out of 1200, around 500 employees opted for brand new Fiat Punto cars, 570 for jewellery and around 207 chose a flat. Last year the company awarded 72 cars for achieving their annual targets.