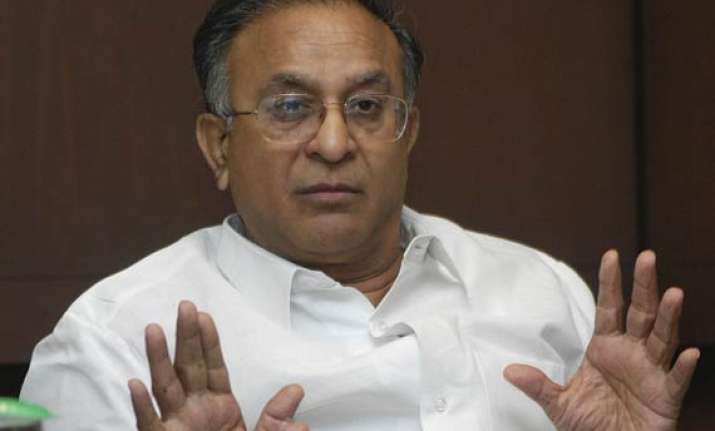 Rajahmundry, Feb 19: Petroleum and Natural Gas Minister S. Jaipal Reddy on Sunday said the government will issue notice to Reliance Industries Ltd (RIL) on the fall in gas output from its D-6 fields in KG-Basin.

"From KG D-6, 70 mmcmd (of gas) should come. In this year it fell to 37 mmcmd. In this regard, we are going to issue notice (to Reliance),"  Reddy told reports during his maiden visit to KG-Basin.

The Oil Ministry and its technical arm - the Directorate General of Hydrocarbons (DGH) - blame the fall in output from KG-D6 fields to 34.5 million cubic meters per day instead of 70.39 mmcmd planned for now, and 80 mmcmd by April, due to RIL drilling fewer wells than it had committed.

The ministry is consulting with legal experts on sending the notice to RIL and will go through the normal legal process, Mr. Reddy had said last week.

DGH wants USD 1.235 billion, out of the USD 5.7 billion expenditure already made in KG-D6, to be disallowed as RIL has drilled and completed only 18 wells as against the agreed upon 31 wells in the block, resulting in lower gas output.

Anticipating such a move, RIL had on November 24 slapped an arbitration notice saying the Production Sharing Contract allows 100 per cent of the expenses to be recovered and has no provision to restrict cost recovery in proportion to output.

RIL says it has not drilled the committed number of wells as the reservoir has not behaved as predicted and output dipped due to a fall in pressure and water and sand ingress in wells.