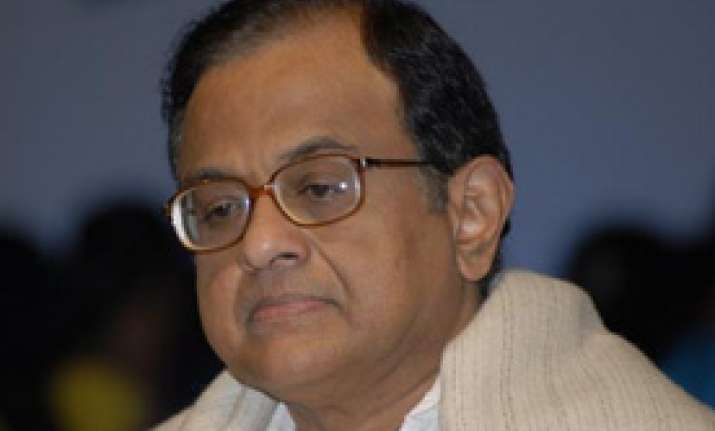 Mumbai, Jun 6: The government hopes to be able to improve upon the fiscal deficit target of 4.8 per cent in the current financial year without curtailing expenditure, Finance Minister P Chidambaram said on Thursday.
"I hope that with the drive to increase revenues and careful monitoring of expenditure, without compressing expenditure, I hope that we can not only achieve the fiscal deficit target of current year, we can better it," he said addressing the annual meeting of IBA here.
Chidambaram said fiscal deficit of 4.9 percent of the GDP in 2012-13 was achieved by "very substantial" tightening in the second half of last year. The deficit was estimated to be 5.2 percent.
"With the fiscal deficit at 4.9 per cent in 2012-13, it will be quite easy to achieve the fiscal deficit target of 4.8 percent in 2013-14. Therefore, we will have to do better than what we have targeted," Chidambaram said.
As per the fiscal consolidation roadmap, the deficit for 2013-14 has to be brought down to 4.8 percent and eventually to 3 percent by 2016-17.
Chidambaram further expressed the hope that investment rate would pick up in the remaining three quarters of the current fiscal, and help revive growth.
The Minister said, however, that to bring down the deficit government will not resort to expenditure compression.
He further said the Finance Ministry has asked other ministries to get approvals for their budgeted expenditures in the first quarter itself.