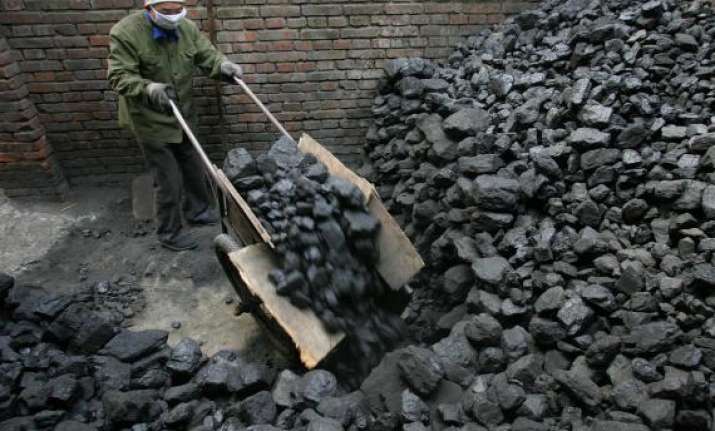 New Delhi, July 19: The government has issued another Presidential directive to state-owned Coal India  to enter into fuel supply agreements (FSAs) with power plants for a capacity of 78,000 MW, a Coal Ministry official said.
Out of 78,000 MW, supply of coal to 60,000 MW capacity plant has already been agreed. The additional capacity of 7,000 MW would get assured supply of fuel and 11,000 MW would be cases of tapering (short-term) linkages.
"The government had this week issued presidential directive to Coal India for FSAs for 78,000 MW," the official said.
The development follows the Cabinet Committee on Economic Affairs (CCEA) in June asking Coal India to sign FSA for a total capacity of 78,000 MW, including cases of tapering linkage, which are likely to be commissioned by March 31, 2015.
Actual coal supplies would however commence when long-term Power Purchase Agreements (PPAs) are tied up, according to an official statement.
Last year, the Coal Ministry had issued a Presidential directive for the first time to CIL to sign FSAs with the power producers assuring them of at least 80 percent of the committed coal delivery.
Last month, the CCEA had allowed power companies to pass on the cost of imported coal to consumers.     
"In the interim period, there is no option but to import some coal. Imported coal is costlier than domestic coal. We are guaranteeing 65 percent this year to 75 percent by the end of 12th Plan (by Coal India) for each of these 78,000 MW capacity," a Coal Ministry official had earlier said.