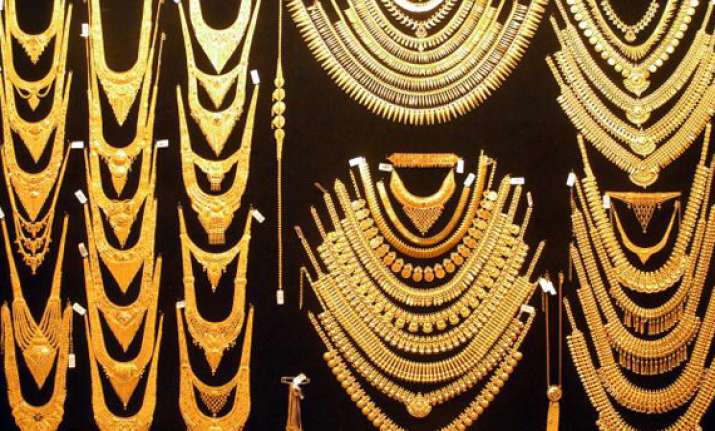 New Delhi, Dec 20: Gold rose by Rs 135 to Rs 27,965 per 10 grams on Tuesday, on buying at attracted lower levels amid a firming global trend.

However, silver lacked necessary follow-up support from industrial units and coins-makers and lost Rs 400 to settle at Rs 52,250 per kg.

Buying activity in gold gained momentum, as the metal climbed in global markets, on account of its recent drop to the lowest level in almost three months lured buyers, tempering the effect of a stronger dollar.

Gold in global markets, which normally set price trend on the domestic front, rose by 0.5 per cent to $ 1,601.70 an ounce in Singapore.

In addition, some local buying at prevailing lower levels, after gold in domestic markets fell from Rs 29,040 to Rs 27,830 in last one week also supported the uptrend.

Gold of 99.9 and 99.5 per cent purity rose by Rs 135 each to Rs 27,965 and Rs 27,825 per 10 grams.

Sovereigns remained flat at Rs 23,200 per piece of eight grams in limited deals.

On the other hand, silver ready fell by Rs 400 to Rs 52,250 per kg, while silver for weekly-based delivery fell by Rs 5 to Rs 52,850 per kg.

Silver coins continued to be asked around previous level of Rs 57,000 for buying and Rs 58,000 for selling of 100 pieces.