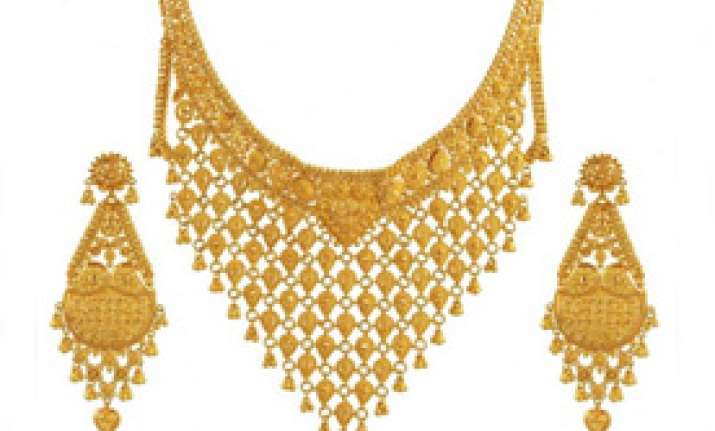 New Delhi, Dec 13: Both the precious metals, gold and silver, tumbled in New Delhi on Thursday on increased selling by stockists, following sluggish demand amid a weak global trend.
While gold dropped by Rs 270 to Rs 31,410 per 10 grams, silver lost Rs 800 to Rs 61,200 per kg on heavy selling by stockists and industrial units.
Trading sentiment turned bearish on stockists clearing their holdings on ending of the current marriage season from December 15 amid a weakening trend in overseas markets.
They said the precious metals in international markets declined to a one-week low as a rally to the highest level this month prompted some investors to sell the metal amid concern about the US budget deadlock.
Gold in global markets, which normally sets the price trend in the domestic markets, slumped one per cent to $1,694.35 an ounce, the lowest since December 7 in Singapore. Silver also dropped 1.8 per cent to $32.86 an ounce.
On the domestic front, gold of 99.9 and 99.5 per cent purity lost Rs 270 each to Rs 31,410 and Rs 31,210 per 10 grams, respectively. Sovereigns held unchanged at Rs 25,500 per piece of eight grams.
Silver ready plunged by Rs 800 to Rs 61,200 per kg and weekly-based delivery by Rs 130 to Rs 62,200 per kg. Silver coins continued to be asked at unchanged level of Rs 80,000 for buying and Rs 81,000 for selling of 100 pieces.