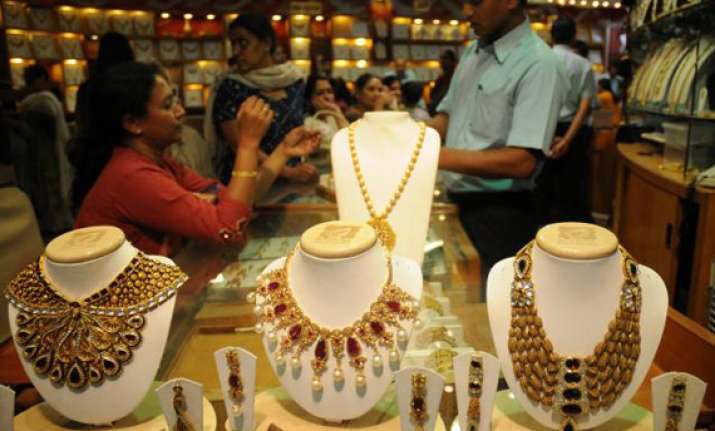 Mumbai, Jun 11: Gold prices rose further at the bullion market here today on consistent buying by stockist and investors.
Silver also rallied amid firm industrial demand coupled with speculative buying.
Standard gold (99.5 purity) gained by Rs 160 to close at Rs 29,590 per 10 gm from last Saturday's closing level of Rs 29,430.
Pure gold (99.9 purity) advanced by Rs 150 to end at Rs 29,720 per 10 gm against previous close of Rs 29,570.
Silver ready (.999 fineness) surged by Rs 580 per kg to close at Rs 55,350 against Rs 54,770 on Saturday.
In Europe, gold was ruling steady in lacklustre trade as concerns over eurozone still remain.
Spot gold was bid at USD 1,592.80 an ounce in early trade, while silver was bid up at USD 28.62 an ounce. PTI PAK