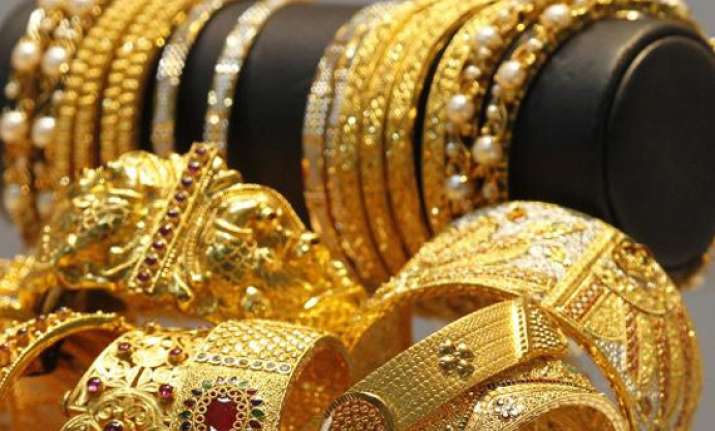 Mumbai: Gold futures on Tuesday jumped more than 2 per cent to hit a record high as a drop in the rupee to a record low made imports expensive.
The metal for October delivery on the Multi Commodity Exchange ( MCX) hit its peak at RS 32,600 ($500) per 10 grams, breaching its last record hit in November last year.
Rupee plunged to an all-time low of 65.90 on Tuesday and shares slumped nearly 2 per cent after the lower house of Parliament approved a nearly $20 billion plan to provide cheap grain to the poor, raising concerns the country's fiscal deficit will blow out even further.
The partially convertible rupee was trading at 65.90 per dollar breaching its earlier record low of 65.56 hit on Aug. 22.
Finance Minister Palaniappan Chidambaram said on Tuesday the government would stick to its fiscal deficit target for the year, while announcing cabinet approval of power and infrastructure projects worth 1.83 trillion rupees ($28.38 billion).