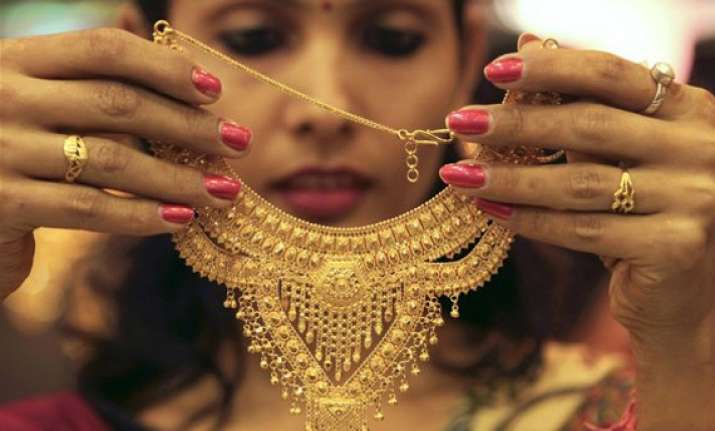 New Delhi: Gold prices are likely to cross Rs. 33,000 per 10 grams in the run-up to Diwali. However, the demand is expected to be muted because of limited supply.
Recently the government has taken several measures to curb gold imports to limit the current account deficit (the difference between dollar inflows and outflows). Following this, gold imports that totalled 335 tonne in the April-June quarter fell 80 per cent to 59 tonne in the second quarter.
Dealers say scarcity of gold in the market due to the steps taken by the government may lead to further rise in the prices.
Due to sagging growth, jewelers are also offering lots of freebies such as a trip to Dubai or a brand new Skoda. PC Jeweller has announced schemes which offer free gold coins, discounts, bumper prizes and other prizes on buying jewellery of a minimum amount. At the same time Gitanjali is luring customers by offering them a range of exclusive gifts at any of their stores pan-India, the report said.