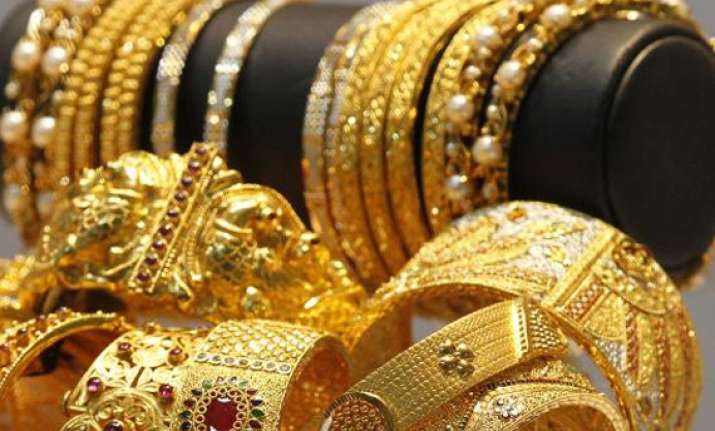 New Delhi, Jun 7: Gold prices on Friday rose by Rs 210 to hit another five-week high of Rs 28,300 per 10 grams in the national capital on sustained buying by stockists amid a firming global trend.
The trading sentiment remained firm following government's decision to hike import duty from 6 per cent to 8 per cent to curb a record current-account deficit at a time when the World Gold Council predicts record quarterly demand for the metal in India.
A firming trend in overseas markets on strong dollar and investors shifting their funds from melting equities and forex to bullion further influenced the trading sentiment.
Gold in New York, which normally sets the price trend on the domestic front, rose to USD 1,423.90 an ounce, the most expensive since May 15, and are set for a third weekly gain. Silver also gained 0.4 per cent to $22.75 an ounce, taking gains this week to 2.2 per cent.
With the general firming trend, silver prices also shot up significantly on rising demand from coin makers and industrial units.
Gold of 99.9 and 99.5 per cent purity surged by Rs 210 each to Rs 28,300 and Rs 28,100 per 10 grams, respectively,
the levels last seen on April 29. The precious metal had gained Rs 430 yesterday.
Sovereigns also rose by Rs 100 to Rs 24,300 per piece of eight grams.
Similarly, silver ready rose by Rs 560 to Rs 45,100 per kg and weekly-based delivery by Rs 510 to Rs 44,480 per kg. Silver coins shot up by Rs 1,000 to Rs 80,000 for buying and Rs 81,000 for selling of 100 pieces.