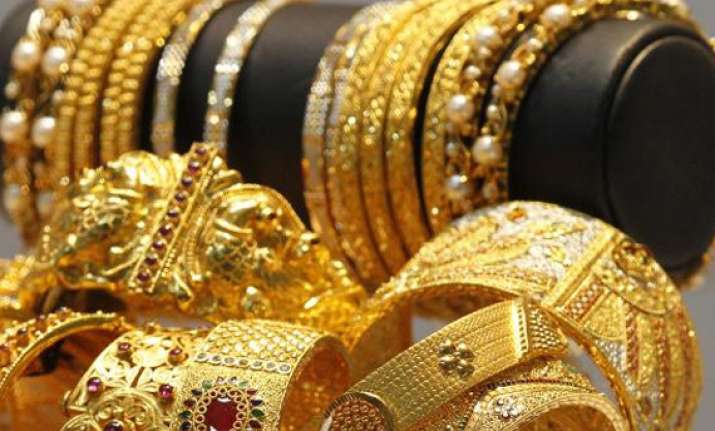 New Delhi: Gold prices surged further to Rs 34,000 on Wednesday as the rupee descended to record lows against the dollar, and safe-haven investment in the yellow metal rose globally.
Silver also soared to near six month high to retrace Rs 58,370 per kg level, owing to heavy speculative off-take. 
The rupee today reached to a record low of 68 amid concerns over the passing of Food Security Bill in Lok Sabha and sharp fall in local equities.
The government has already discouraged purchase of gold and has put various curbs on the imports of gold such as making 20 per cent exports mandatory on every consignment imported.
Reports suggest that the government may also ask traders to give proof of payment for jewellery exports. More proofs, more paperwork is expected to lead to lower business and tighten supplies in the market.
The bullion traders say prices may breach Rs 35,000 this week itself, while silver could see Rs 58,000 a kg.