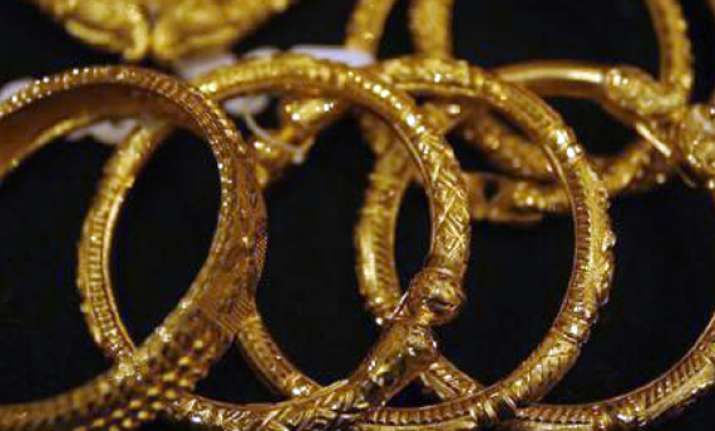 New Delhi, Oct 13: Snapping a three-day rising streak, gold and silver fell today, due to reduced offtake by stockists and jewellers at existing high levels amid a weakening trend in Asia.

While gold fell by Rs 180 to Rs 27,010 per 10 grams, silver took a plunge of Rs 500 to Rs 54,100 per kg, owing to slackness in demand at prevailing higher levels and a fresh fall in their prices in the Asian region.  Gold in Asia, which normally sets the price trend on the domestic front here, shed 0.2 per cent to USD 1,672.57 an ounce in Singapore.

In addition, sluggish local demand at prevailing higher levels further dampened the trading sentiment.  On the domestic front, gold of 99.9 and 99.5 per cent purity fell by Rs 180 each to Rs 27,010 and Rs 26,870 per 10 grams, respectively. The yellow metal had gained by Rs 530 in last three sessions.

However, sovereigns found scattered local buying and rose by Rs 50 to Rs 22,050 per piece of eight grams.

Similarly, silver ready moved down by Rs 500 to Rs 54,100 per kg and weekly-based delivery by Rs 540 to Rs 53,610 per kg, respectively. Silver coins plunged by Rs 2,000 to Rs 62,000 for buying and Rs 63,000 for selling of 100 pieces.