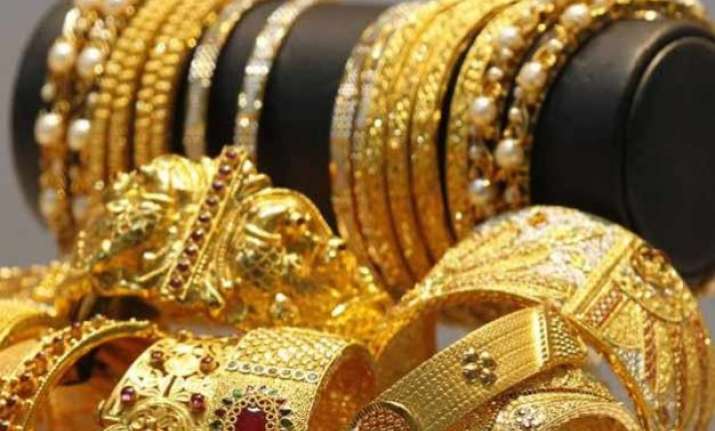 New Delhi: After two days of gain, gold prices fell by Rs 70 to Rs 25,230 per ten grams at the bullion market today on easing demand from jewellers and retailers amid a weak global trend.
Silver also fell by Rs 100 to Rs 34,200 per kg on reduced offtake by industrial units and coin makers.  Also, a weak global trend after the US Fed reinforced expectations that it will raise interest rates in September, reducing demand for the precious metals, dampened sentiments here.
Globally, gold shed 0.3 per cent to USD 1,092.14 an ounce and silver dropped 0.1 per cent to USD 14.76 an ounce in Singapore.
An appreciating rupee against the dollar that made the imports cheaper also influenced the sentiments to some extent, they said.
At the forex market, rupee was trading 15 paise higher at 63.98 against the American currency (intra-day).  In the national capital, gold of 99.9 and 99.5 per cent purity declined by Rs 70 each to Rs 25,230 and Rs 25,080 per ten grams, respectively. It had gained Rs 210 in the previous two session.
Sovereign, however, held steady at Rs 22,200 per piece of eight grams.
Tracking gold, silver ready traded lower by Rs 100 to Rs 34,200 per kg and weekly-based delivery by Rs 140 to Rs 33,900 per kg.
On the other hand, silver coins were unaltered at Rs 48,000 for buying and Rs 49,000 for selling of 100 pieces.